Many Salvage-Parts.com users have no idea on how to sell their old or junk vehicle and they often post questions like "how to sell my junk car using your contact form". If you decide that the time has arrived for you to sell your junk or used car, there is a wide range of ways that our site can assist you in order to get some money easily.
Everybody sell their junk car either because they want to buy a more modern vehicle, or maybe a replacement car. It is also possible that the auto requires such a lot of repairs that it is not worthy to keep it. Despite the rationale for marketing your car, you ought to begin the transaction by consulting different specialized websites. This can give you a reasonable idea of the actual price of your car.
1. The basics of selling a junk vehicle
Is your junk car more than 5 years old? It will -in all probability- be better to sell it by yourself.
If you go to a dealer to sell your car, he will probably only offer you a fraction of its value, as he will be attending to sell it on themselves and get an additional cash.
A vehicle this old can't be eligible for a loan, either. If the car is not completely wrecked, you ought to set the selling price somewhat more than what you actually are expecting, and this should provide you some area to bargain with a potential buyer.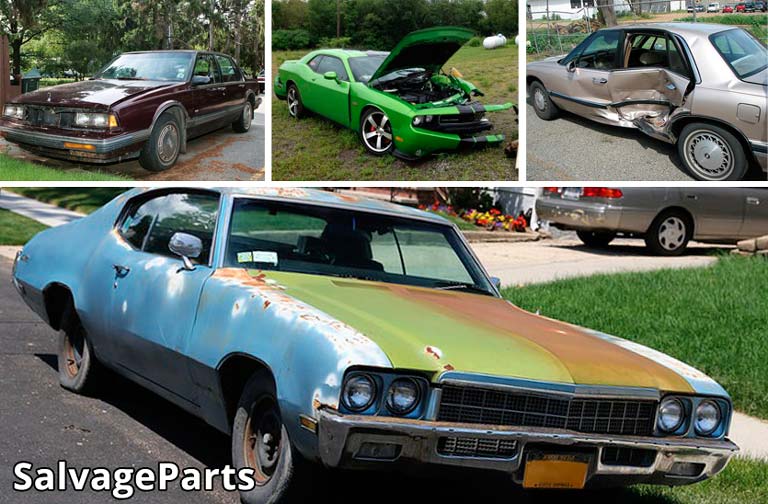 2. The different ways to get money for your car
To this day, it is really easy to get money for your junk vehicle, there are many options at your fingertips. It does not matter much in what state your auto is in, it is always possible to get some dollars for it. Now, to obtain the maximum possible amount, the ideal thing is to look for the best junkyard to sell it. Let's see below the different options available, so you can assess the one that best suits you to get the most money possible for your car or motorcycle.
2.1 Sell your junk vehicle "as is"
When you sell a junk vehicle "as is", this means that the future buyer understands that it is a car that can not circulate normally. In this way, it is very important that you be 100% honest with the buyer, explaining all the details related to the problems that the car has and the life it has led. In this way, you will get the money that your car is really worth, that is, the maximum possible according to the conditions in which it is.
What we can recommend from here is that you set a price a little higher than what you are expecting to get and from here you negotiate with the buyer taking into account the precise conditions of the vehicle. In the end you will find yourself in an intermediate point that surely will be satisfactory for both parties. Remember: you should always be open to negotiate.
2.2 Sell your junk auto as scrap metal
Another possibility to get a good sum of money for your car, especially if it does not work at all, is to sell it as scrap metal. For this specific case, the value you will get depends entirely on the weight in metal that can be extracted from your vehicle. Something curious is that older cars are built in steel, which makes them more valuable than current cars, made of aluminum. If your vehicle has some sales value as scrap metal, it will not be difficult for you to get a salvage yard to come to your door to pick it up.
2.3 Deliver it to the dealer where you bought it
In addition to the methods described above, you also have the possibility to get some money by taking your car to the same dealer where you purchased it. This can be done if your vehicle is in good working condition, since they want it above all to sell it again. You can also change it for a new vehicle by providing the old car value as a discount. In any case, know that official dealers will not give you money for your car as scrap and that not all dealers are interested in buying the car they sold you years ago, so the best thing to do is to contact them in advance to confirm it.
2.4 Sell your vehicle to online scrap buyers
Another excellent method to get money for your unwanted car are the websites that buy junk cars. These sites usually provide the best prices and greatly simplify the collection of your car, plus they usually pay in cash. Another advantage of this system is that it only requires an internet connection to sell your car instantly.
The procedure to get money for your junk auto on one of these websites is always this:
You will see a form where you will be asked for some information to make an approximate quote for your car.
A few minutes later you will receive an offer with the valuation of your vehicle.
Then you will have to make an appointment with the towing company that will come to pick up your vehicle.
The purchasing manager will request the documents that show that it is a car of your property.
If everything is in order, you will be paid in cash and instantly.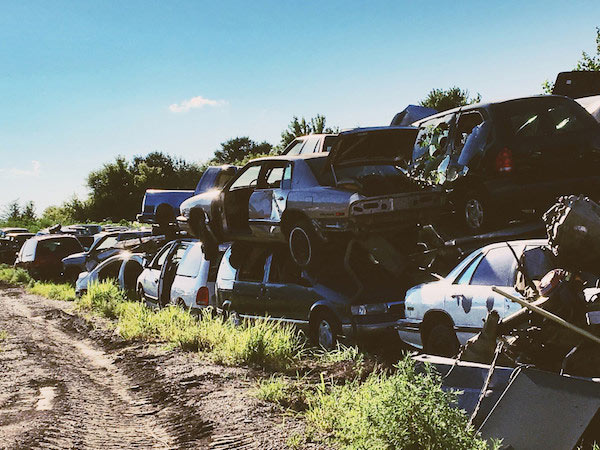 3. Determine the condition of your broken car
A fundamental preliminary step before selling your scrapping vehicle is to know in detail its condition, which is ultimately what will determine its sale price. In the case of wanting to sell your car by pieces, it will be essential to calculate its scrap value. Never forget that your intention is to sell a car you want to get rid of and your priority is to get the most money for it.
If you sell your car "as-is", it is essential to estimate the internal and external damages and know how much it would cost to fix it in a mechanic. A good practice would be to know the value of your vehicle today (if it had no damage) and subtract this figure the amount it would cost to repair it. In this way you will get a very approximate figure of the real value of your vehicle and get a fairer price for it.
The easiest way to know how much it would cost to fully repair your vehicle is to go in person to a mechanic to perform an inspection. The professional will know exactly how much it would cost to leave the car 100% functional again. Keep in mind that, throughout the process of selling your car, it is common to receive questions of various kinds about it, so all the information that can provide the mechanic will be of great value to you and the buyer .
Another option is for you to repair the vehicle on your own so that it will be able to circulate again. In that case you can always ask for more money for it and compensate in this way the expense of the mechanic. Keep in mind that it will always be easier to sell a car that works and the normal thing is to get a lot more money if the buyer tries it and sees that it is able to circulate normally.
When you have determined exactly the conditions of the vehicle, it will be time to start looking for quotes.
4. Getting quotes for your junk car
If you can not find a buyer in person who wants to buy your vehicle, then your best option is to look for an auto junk yard. This can be done either by looking for a business in your area or online, through the internet.
It really is very easy to find the salvage yards closest to you using our search engine. With the information you will find on our website you can call directly and check how much money you can get for your vehicle in a few minutes, without having to go in person. We also recommend that you contact online companies to compare quotes and see where you can get more money for your car.
Remember that what you are looking for is to get the best possible quote, so the more buyers you compare, the more likely you are to get this. Also, keep in mind that knowing the condition of your vehicle with precision, you will be able to obtain quotes more adjusted to reality, so you are interested in going first to a mechanic for a prior evaluation.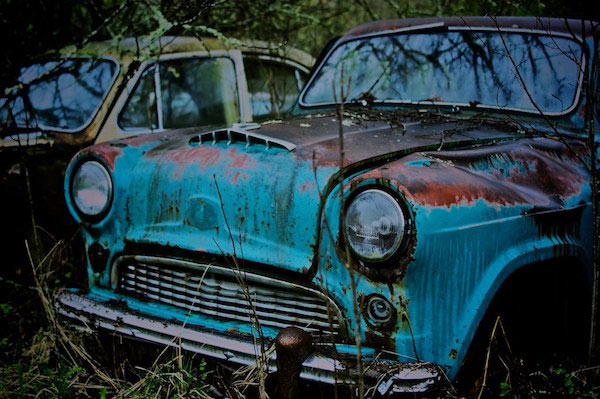 5. Advertising your junk car
Before you start advertising your old vehicle, take your time to arrange it. You should monitor any mechanical problem, and ensure the tires are good condition. The interior of the vehicle should be clean and vacuumed. Also clean out the trunk, rims and tires, and recondition any minor defects within the car itself. You should also wash the windows inside and out.
As the first impression is extremely necessary, wash the car and wax it. If your vehicle appearance is shiny and very clean, it will be lot easier to find out a buyer.
Take photos: once the vehicle is clean, you should take several pictures from different angles.
Always include:
Exterior: front, rear and sides.
Interior: front and back seats, trunk, dashboard and carpets.
Wheels.
Engine.
This will aid in your efforts to advertise the auto and attract potential buyers.
In order to create a good advertising, you should know all the details of your vehicle (inside and out).
A detailed description will give a great first impression, so you will want to make sure it's as accurate as possible. Include always the following information:
Price.
Mileage.
Condition of the car.
VIN number.
Recent repairs.
Any modification or upgrade.
Accidents of damage.
Number of owners.
If you visit this section of our website you will see many examples of ads, with detailed descriptions and abundant photographs.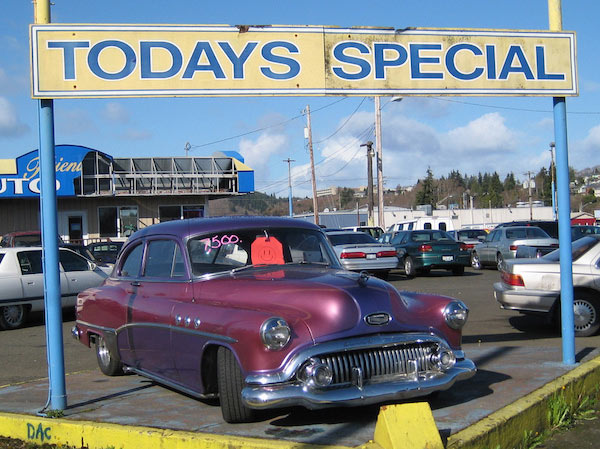 6. When you are face to face with the customer
Basic advice: answer any inquiries by e-mail or phone, and only set up test drives for serious buyers. Other recommendations before setting an appointment:
Ask for the buyer's full name.
Talk about the acceptable payment methods.
Make sure the buyer knows you will not accept monthly payments.
Determine the buyer is in your area (overseas deals can be risky).
7. Always be open to negotiate
After you have shown and discussed about the car, remind the customer how "firm" the price is. If he wants to negotiate, don't be afraid to make some counter offers if you aren't satisfied with the buyer's offer.
When you begin the negotiation, it's a great idea to provide a starting "bid" that's higher than what you're expecting to get. You should also have an amount in mind that's your minimum acceptable price and stick to it.
8. The test drive
Some valuable recommendations:
Remember: always take the buyer's contact details when arranging for them to come and test drive the vehicle (full name, address and phone number)
Ask the buyer to bring and show you their driving licence.
The buyer should come to see the vehicle at your home address.
Be sure that the buyer is insured to test drive the auto.
It's always a good idea to ask a friend to accompany you while the buyer is viewing the auto and on the test drive.
Don't be a victim of car theft!
9. The always essential vehicle title
The laws of most states says a car must be titled every time owners change. You shouldn't sell a car that isn't titled to you.
Another recommendation: if you owe money for the car, pay it all before selling. You will avoid a lot of problems.
The vehicle title is the last thing you must give the buyer. Keep it until you have been paid.
Finally, give the most recent title to the buyer and make sure that all owners sign it. Of course, the best advice we can give you here is to be honest.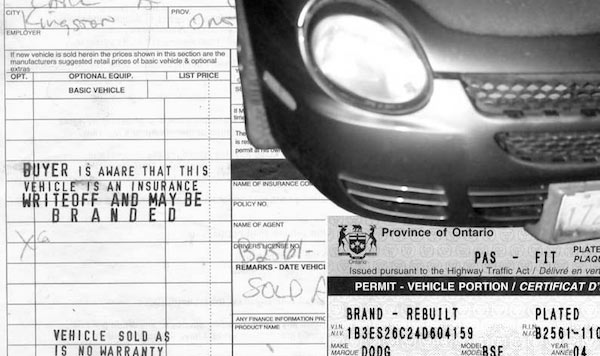 10. Selling your car without a title (legally)
As a general rule, it is essential that sellers of used vehicles provide a title to the buyer at the time of sale. Now, it may be the case that the owner is not in possession of this document, would it then be possible to sell it?
Keep in mind that, in many states, selling a car without being in possession of the title is illegal (check Washington legislation). In general, state laws require that you have this document in order to drive a vehicle. However, in certain cases the possession of a title may not be necessary.
Although it is something extraordinary, it is possible to make the sale of a car without having a title, as long as certain special criteria are given. In any case, it is recommended that both the seller and the buyer know the legislation and the details of the transaction, to avoid any subsequent problems.
Let's see some reasons why a seller might not have a title at the time of sale:
The bank does not have the title of the vehicle: there is a possibility that you are paying your vehicle in installments. In that case the creditor bank may be in possession of the title of your car until you complete the payment.
Stolen or lost title: in this case you can go to the nearest Department of Motor Vehicles to request a replacement title.
Cars with total loss may not have a title: if so, the insurance company does not compensate to pay the amount of repairs, so they pay the estimated value of the vehicle at the time of the accident.
As you could imagine, if you try to sell your car without a valid title, it will have more complicated for you than any other seller who does. Keep in mind that, even if you find a buyer who accepts to buy your vehicle without a title, you face the responsibility of selling a car that is not at all safe.
Anyway, do not get nervous yet. Even in the worst case, you will always have some options to sell your car.
Do not forget that the junkyards near you, in many cases, usually buy vehicles as scrap without needing a valid title. The reason they do this is because they have no interest in making the vehicle go back on the road. Actually, what they are going to do is completely dismantle the car, to sell it by pieces and get some extra money out of the scrap metal.
So this is an excellent option if your vehicle no longer works, you do not have a title and you have lost any hope of getting some dollars for it. Especially when it comes to very old vehicles (built in steel), which are unable to roll on the road already due to very serious maintenance problems.
11. The paperwork
You should gather every paper you will need to finalize the transaction once you have decided to sell your vehicle privately. Don't wait to do this toward the end of the process.
Remember that each U.S. state has its own requirements for required paperwork when selling a vehicle. The information below only will work as a "general guide".
Selling your car should be easy, but to avoid problems between you and the customer, you must know what the law requires.
Avoid problems by selling your vehicle right:
Complete the odometer statement.
Remove your plates.
Provide a vehicle title.
Get a title brand (if needed).
Scrap it right.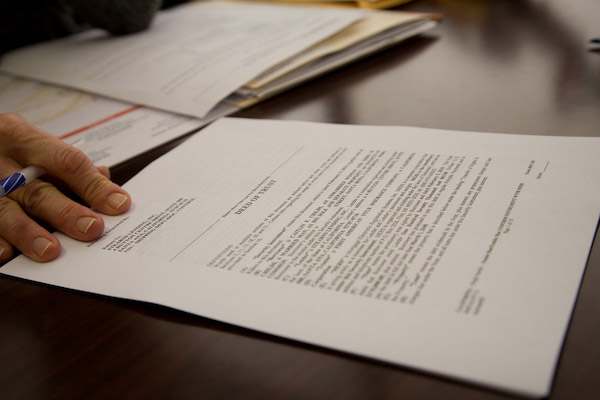 12. A title brand? Why?
A "brand" is a persistent note on a title that gives a potential customer important information about the history of a car. Your title should be branded if your car:
13. Should I remove my plates?
If your plates aren't expired yet, you can transfer them to another vehicle titled to you or your wife. You can't transfer your actual plates to the buyer. Don't get tickets! Plates will remain in your name. If you sell your car, always take your plates off!
Final advice: always keep proof you sold your vehicle. Hold a copy of the signed title, or write a bill for both parties and sign it. Always include the Vehicle Identification Number (VIN).
14. Junk Vehicle Regulations
It is very important to know in depth the regulations of the state in which you live before thinking about selling your broken vehicle.
The Department of Motor Vehicles of your state will have a specific regulation dedicated to junk vehicles (here is the one in New York, for example). Keep in mind that these regulations can change a lot from one state to another, so if you are going to make the sale in a different state from yours, you should inform yourself beforehand.
As a general rule, these state regulations usually require that certain forms be completed and apply especially when it comes to selling vehicles by pieces or if it is determined that your car represents a total economic loss and it is not interesting to repair it.
You may think that your vehicle meets the regulations of junk cars in your state, but you do not know these law well and you are not 100% sure. In this case we recommend you go to a professional who will know if your car is suitable or not.
Do you have a junk car and want to get some money for it? You've come to the right place!
Sell a junk car
Why should I sell my junk vehicle here?
Get money from an unwanted junk car
Avoid costly towing services
Review diferent quotes and obtain the maximum benefit
How does it work?
Sell and buy junk vehicles throughout the United States and Canada.
Give a little info about your vehicle in order to get your quotes.
Direct communication between seller and potential buyers.
Meet the buyer and get your money in hand. Without intermediaries.
How to Get Cash for my Junk Car
It's easy, fast and totally free.

Just fill the form and start getting quotes from people and salvage yards that buy junk cars.