Our site delivers 76 junkyards near me in Idaho and its vicinity. Locate here the full info of the most known junk yards for autos, motorcycles and trucks close to this state: telephone numbers, addresses, websites... we have it all!
The second hand car spares and wrecking yards listed on our web portal are available throughout Idaho. You can purchase vehicle spares from our scrap yards or have the second hand car spares delivered directly to your door or repair centre.
The 10 Best Idaho Salvage Yards
To start with, we give you the top 10 existing junk yards near Idaho, those that have passed our quality filters and also have been revised by the staff. We recommend you contact them to acquire the help you want. You won't regret!
💡 Tip: Filter by City to view the best auto salvage yards in your area.
Gain money for your Junk Vehicle in Idaho
It's easy, fast and totally free.

Just fill the form and start getting quotes from people and salvage yards in Idaho that buy junk cars.
Junk Cars for sale in Idaho recently registered
Below you'll find our user's most visited junk yards close to Idaho. Choose your location in the listing to buy auto parts in your state.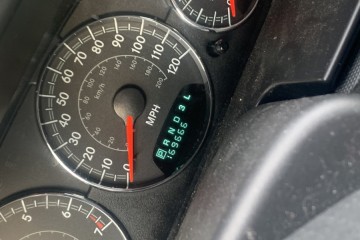 170,000 - 180,000 miles
The car just needs an alternator and would work fine again. It was my daily driver. But...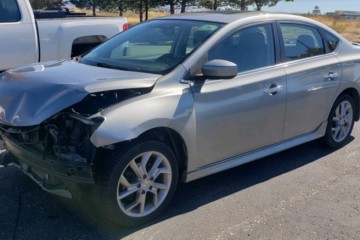 130,000 - 140,000 miles
Runs and drives. Smashed front end. Clean title. Clean interior. 135k miles. Nice 2014 Nissan.
Wrecking Yards in Idaho by main city
Below you'll find our user's most visited junk yards close to Idaho. Choose your location in the listing to buy auto parts in your state.
Salvage yards close to Idaho by county
Select the county in Idaho in wich you are looking for a recycling center for motorbikes , cars or ATVs in the listing and gain access to all the available information in our site.
Newly Added Junk Yard in Idaho
We're regularly adding fresh scrap yards to our repository. What you are seeing below is a selection of the newest near Idaho. If you own a business and you want it to be listed on our site, check the button in the upper left, it's completely free!
Pine Creek Wrecking & Auto Repair

Pinehurst

This salvage yard aims to provide an highly competent assistance at lower prices, with an extensive depht of inventory but without giving up the warranties expected by its buyers. Users have the opportunity to find this wrecking yard in the town of Pinehurst (Idaho).

Cycle Salvage

Nampa

4/5 - 1 reviews

The ideal technique to economize a lot of money on used pieces suitable for your car is to contact a junkyard and this is a great election in the Nampa neighborhood. Other visitors have shared 1 reviews about this salvage yard.

---

Duston H.

Yamaha

Im looking for used intake valves for a 1980 xs 1100 yamaha.

Barger Mattson

5501 W State St, Boise

Users can contact the attentive owners of this wrecking yard using these means: phone. If you are aimed to buy high quality vehicle spares in the municipality of Boise (Idaho), they are an incredible pick. This junkyard opening hours info cannot be found yet.