Joseph Sanders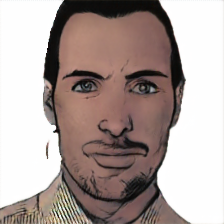 Joseph Sanders has a professional, educational and personal resume that makes him an ideal partner and one of the founders of this directory. He has been working in the automotive industry since 2007 and anticipates the needs of our users like no other, always knowing how to help them with any problem. In addition to this, his Professional Certificate at Stanford University ensures behavior and leadership qualities beyond any doubt, essential for someone in a position as important as this.
Joseph is also especially sensitive when it comes to local causes and works with various charities. In 2020 he took over the neighborhood committee of his community in southern Michigan, where he helps organize events for the children of neighbors and teaches different courses throughout the year.
In what little free time he has left, Joseph is a big fan of restoring classic American cars. He has also participated in some amateur competitions for this type of vehicle, either for fun or to contribute to various charitable causes.
From the first car he owned, a beautiful 1968 Chevy Camaro, to his current car, a Ford F-150 Raptor, Joseph has always lived a passion for autos as one of the pillars of his life. So now you know, if you need help from one of our founding partners, don't hesitate to contact him, we know you won't be disappointed!