There are 73 junk yards near me in Connecticut. Review below the most extensive database of salvage yards for cars, motorcycles and ATVs in this state. We offer the complete the contact information you'll need: addresses, phone numbers, websites, etc.
The second hand car pieces and wrecking yards listed on our site are available throughout Connecticut. You can purchase vehicle spares from our junkyards or have the second hand car pieces dispatched directly to your door or mechanical workshop.
10 Best Connecticut Junk Yards
Below, we offer the top 10 existing salvage yards close to Connecticut, we refer to those that have approved our excellency checklist and additionally have been verified by its owners. We encourage you contact them in order to obtain the help you require. We promise you won't regret!
💡 Tip: Filter by City to view the best auto salvage yards in your area.
Obtain cash for a Junk Vehicle in Connecticut
It's easy, fast and totally free.

Just fill the form and start getting quotes from people and salvage yards in Connecticut that buy junk cars.
Junk Cars for sale in Connecticut recently registered
Here are our user's most voted junk yards near Connecticut. Click on your city in the listing to check vehicle spares near your state.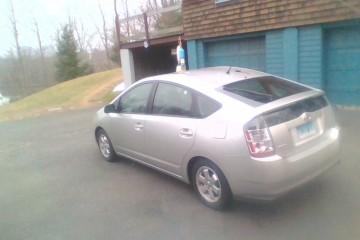 200,000 - 210,000 miles
Way above average condition prius - new brakes/water pump, belt, 02 sensor, plugs, inverter...
Salvage yards in Connecticut by main city
Here are our user's most voted junk yards near Connecticut. Click on your city in the listing to check vehicle spares near your state.
Junk Yards near Connecticut by county
Click under these lines the county belonging to Connecticut where you are looking for salvage yards for autos, motorcycles, and vans and review the most truthful contact information.
Freshly Included Wrecking Yards in Connecticut
We're constantly listing new junk yards to our repository. What you can see here is a selection of the most recent near Connecticut. If you have a junk yard and you want it to appear on our database, click the button in the upper left, it's free!
Stewart's Used Auto Parts

New Hartford

Customers have the possibility to find this salvage yard near the surroundings of the city of New Hartford (Connecticut). Its fundamental business area is the sale of vehicle pieces at the most incredible prices in the state and offering all the guarantees that you could request. In case you are aimed to contact them, you can achieve it this way: tollfree, email or phone.

East Coast Auto Salvage

733 Killingworth Rd, Higganum

It's easy to save large amounts of money on the reparation of your loved auto by getting used spares without giving up the necessary warranties in this popular in Higganum vicinity business. This salvage yard timetable information is not available, despite this you can visit its website.

Levelle's Auto Recyclers

Somers

They offer an highly efficient assistance at lower prices, with a hefty breadth of inventory but without giving up the guarantees expected by its clients. Visitors can reach this business in the municipality of Somers (Connecticut).