Our website offers 75 junk yards near me in Kansas and its vicinity. Check here the complete data of the most recommended junk yards for cars, motorbikes and trucks in this state: telephone numbers, addresses, sites... everything a few clicks away!
The junk vehicle parts and salvage yards listed on our directory are available throughout Kansas. You can buy auto spares from our junkyards or have the second hand auto spares delivered directly to your door or mechanical workshop.
The 10 Best Kansas Salvage Yards
Since you have to start somewhere, we've decided that we can initially offer you the 10 most recommended and well-known scrap yards in Kansas, since it is possible that one of them is placed close to your location and, at the same time, we have all the guarantees that they will be adequate for you. Either way, if what you're aimed to locate is not included in this list or you need information on a nearest junk yard, what you can do is to keep browsing a little more.
💡 Tip: Filter by City to view the best auto salvage yards in your area.
Obtain money for your Junk Car in Kansas
It's easy, fast and totally free.

Just fill the form and start getting quotes from people and salvage yards in Kansas that buy junk cars.
Junk Cars for sale in Kansas recently registered
We offer you the wrecking yards with the highest ratings from our users close to Kansas. Tap under this text on your city to find auto pieces in this state.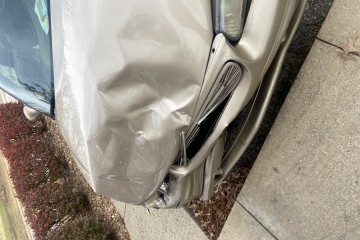 240,000 - 250,000 miles
Front bumper dented car still drives back and doors work air bags were deployed hit a parked...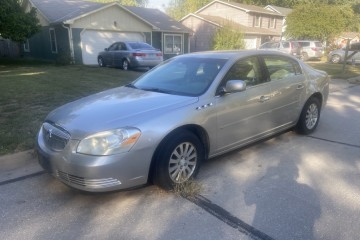 150,000 - 160,000 miles
The car turns on in it s current condition but needs Engines repairs. The last contested Quote...
Junkyards in Kansas by main city
We offer you the wrecking yards with the highest ratings from our users close to Kansas. Tap under this text on your city to find auto pieces in this state.
Wrecking Yards in Kansas by county
Tap under this paragraph the county belonging to Kansas where you're looking for junk yards for autos, motorcycles, and trucks and check the most complete contact info.
Newly Added Junkyards close to Kansas
We're constantly including new scrap yards to our web portal. What you can see below is a selection of the newest close to Kansas. If you own a wrecking yard and you want it to be listed on our site, check the button on the left, it's completely free!
A-One Auto Salvage Of Wichita, Inc

Haysville

Users have the possibility to visit the friendly owners of this wrecking yard using these means: tollfree, email and phone. If you are aimed to purchase high quality vehicle parts in the town of Haysville (Kansas), they are an ineludible election.

West Side Auto Parts

Emporia

The junk yard listed here is situated near Emporia (Kansas) and it's providing top quality auto pieces to its potential purchasers in the proximity. In case you want to inquire a valuation for your old car or request for a precise junk piece, you can contact them via email, tollfree or phone.

Hillside Auto Parts, Inc.

Chanute

Buyers have the possibility to locate this wrecking yard close to the surroundings of the municipality of Chanute (Kansas). Its primary business model is the marketing of vehicle spares at the most reasonable prices in the area and offering all the guarantees that you could wish. In case you want to get in touch with them, you can achieve it by these means: email, tollfree or phone.