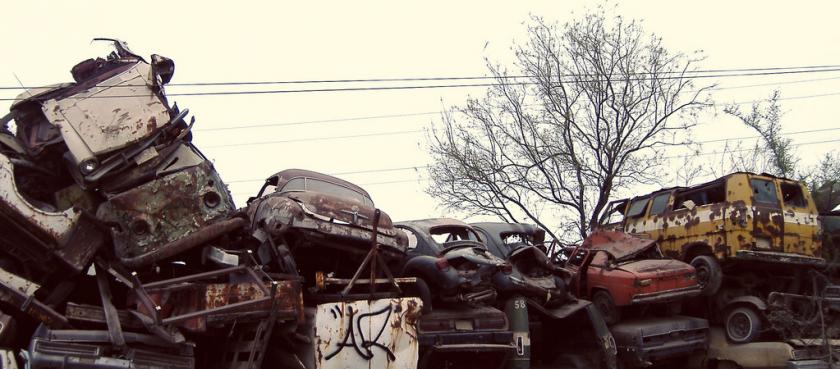 You may have an old vehicle rusting on the door of your house, and you'll probably be thinking how to get rid of it. You may even want to make some money with it... In case you did not know, the right way to get rid of a junk car is by calling an auto junkyard (or wrecking yard). Depending on the state of your car, you may also be paid some money for it.
You may also want to contact a salvage yard in order to purchase used parts for your car, and save a few dollars. They continually buy used cars of all makes, so it is very likely that you find your piece if you visit one of these businesses.
There are several things to consider when looking for a wrecking yard in your area and traveling there to buy or sell your used car parts. Below you will find some good methods in order to dedice the best auto junk yard to choose.
Business location
One crucial factor when choosing the best wrecking yard is where it is placed. The best way to save time and money on fuel is to find a salvage yard near you. This is especially important if you have an old car and you need parts from time to time for its maintenance.
Opening schedule
Are you looking for a salvage yard on a Saturday? Want to sell your junk car on a Monday morning? If you know your nearby salvage yard's opening hours you should be able to determine whether you can bring your old car there during that schedule. Maybe you don't have time to go to your local wrecking yard during the week. In that case you will have to look for another business that opens on weekends.
Prices!
As you can imagine, prices are usually be the largest deciding issue when you're looking to make the most money for your junk car o searching used vehicle parts. Feel free to use our site in order to search for your local salvage yards prices and compare to get the best deal. We recommend you calling the business (or contact by e-mail) before heading in so you can check on the latest price changes.
Warranty
The salvage yard where you're buying used parts should offer some type of warranty, so that you can be sure to be fully covered. This should protect you from any unpleasant problems or surprises that may arise in the future.
Special offers
Finding the best wrecking yard to sell your parts or buy used cars can also be decided based on the special deals they are offering and the parts you're going to buy or sell. Very often junk yards provide weekly or monthly special offers for used parts from various makes or models. It is important to review carefully these offers before setting off for a local salvage yard.

Comments