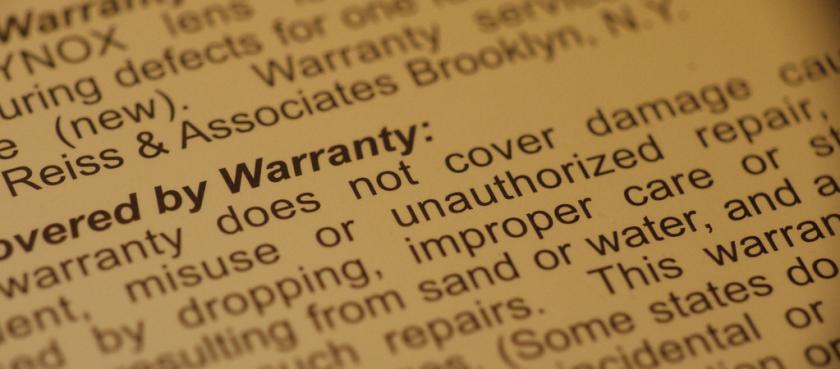 When you find yourself looking for quality junk car parts, there are certain basics that you should not overlook when dealing with your supplier. One of them - perhaps the most important - is the guarantee that covers the parts you are acquiring. This, which may seem obvious, usually generates certain doubts among consumers, which we will try to answer here.
A few years ago, an used engine or a rearview mirror could have associated a warranty of up to 30 days, which used to be sufficient. There was less choice for both businesses and consumers to buy good used parts, so there was no competition that would generate better offers (for example, extended warranties) in those times. Fortunately, to date, there is much more competition in the world of automotive and this has led to a search for differential aspects and a substantial increase in offers for potential buyers. This is undoubtedly excellent news for buyers of junk parts. Today, consumers are not only getting more profit for their money, but also access to extended guarantees resulting from this healthy competition in the automotive sector.
We believe that most scrap yards offering quality (and tested!) used car parts must also provide buyers with some additional warranty of at least three months on the parts purchased. In fact, this is the most common offer across the country among the high quality wrecking yards. Either of them should offer you this as a standard with your purchase. If a professional sells you an engine or a transmission with only a thirty-day warranty, you should investigate his reputation on Internet before making your purchase, since it is unreliable. In addition, it is advisable to check if he has an accreditation and of course an A+ rating. Because of "Reputation Management" companies and the wholesale nature of auto parts recycling, these sources are even safer than the ratings and reviews that can be seen on Internet.
And the labor? Will be covered by the warranty if my part is bad?
Good question, of course. In 100% of the "Standard" warranties, salvage yards or used car parts dealers usually DO NOT cover labor in case of a problem with the part. This means that if you find a defect in the part purchased, even if you are within the three-month warranty period, you should pay for the installation again. The professional will replace the defective part, but will not pay the mechanic in most cases, this is the responsibility of the customer. Fortunately, wrecking yards often offers additional guarantees covering labor or even insurance, paying a little more money. This extra expense is not very high and can give us peace of mind. In most cases, labor guarantees are usually extended over the duration of the warranty. In many centers, they can offer us even a year, three years, or lifetime guarantees with full coverage of labor. Ask before buying your seller to find out if this type of coverage is available.
Comments