It's possible to locate 248 junk yards near me in Arizona. In this site you'll find all the junk yards for motorcycles, cars or trucks available in the surroundings of Arizona. We deliver the full contact data you could need: addresses, telephone and fax numbers, websites, etc.
The second-hand auto pieces and wrecking yards shown on our directory are available throughout Arizona. You can obtain auto pieces from our junkyards or have the second hand car pieces dispatched directly to your door or mechanical workshop.
In case you are considering disposing of your automobile in a Arizona, junkyard, you have several options at hand.
In order to promptly obtain a good offer, you can phone us at 1-833-693-5944 or complete our easy-to-use

online form

. Your pre-owned vehicle may garner interest from many recyclers, guaranteeing that you receive an great amount for it.
For optimal income from your car, it's worthwhile thinking about the sale of its specific components through a classified listing. By creating an ad, you can unlock the full potential of your car and attract buyers who are particularly looking for used components.
Under these lines, you'll find a complete directory of the closest auto salvage yards. Take a moment to review the list and reach out to them one by one.
TOP 10 Arizona Junk yards
Since you have to begin somewhere, we've decided that we can first deliver you the 10 most visited and leading junkyards close to Arizona, since it is possible that one of them is near your location and, at the same time, we've complete guarantees that they'll be suitable for you. Either way, if what you're aimed to locate is not in this list or you want info on a nearest junk yard, we advise you to keep navigating a bit more.
💡 Tip: Filter by City to view the best auto salvage yards in your area.
Get money for your Junk Vehicle in Arizona
It's easy, fast and totally free.

Just fill the form and start getting quotes from people and salvage yards in Arizona that buy junk cars.
Junk Cars for sale in Arizona recently registered
Find here our visitor's most voted junk yards near Arizona. Choose your city in the listing to check vehicle parts in your state.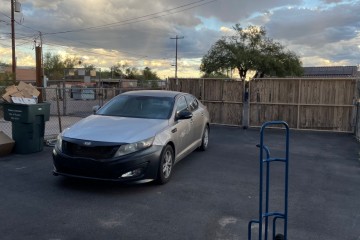 120,000 - 130,000 miles
This 2012 Kia Optima is for sale in Tucson, Arizona. It has an approximate mileage of 120,000...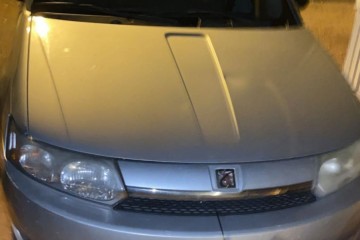 130,000 - 140,000 miles
Engine doesn't run in the car and i am selling all parts to my 2004 Saturn Ion level 3...
Apache Junction, AZ 85120
Salvage yards in Arizona by main city
Find here our visitor's most voted junk yards near Arizona. Choose your city in the listing to check vehicle parts in your state.
Junkyards near Arizona by county
Click below the county belonging to Arizona where you are looking for junk yards for autos, motorbikes, and ATVs and review the most truthful contact information.
Freshly Included Junk Yard close to Arizona
Being part of our website is very straightforward: just click the button in the upper left corner of this section and complete some simple instructions. Don't forget that you can include your salvage yard 100% free of charge, including the info you need and your own photographs.
Truck Tracktor and Trenchor Used Part De

Phoenix

Purchasers have the opportunity to visit this salvage yard in the surroundings of the municipality of Phoenix (Arizona). Its primary business model is the distribution of auto parts at the lowest prices in the surroundings and providing all the warranties that you may expect. If you want to contact them, you can do this by these means: email, tollfree and phone.

A-1 Van & Truck Wrecking

Apache Junction

The junk yard we display here is placed in Apache Junction (Arizona) and it's delivering incredible quality auto parts to its potential visitors near the area. If you need to inquire a valuation for your junk vehicle or request for a precise junk spare-part, please get in touch with them via email, phone or tollfree.

Corvette Salvage

Phoenix

The proper method to save large amounts of money on second-hand parts suitable for your car is by approaching a junkyard and this is an outstanding election in the Phoenix neighborhood.