Our website offers 246 junkyards near me in Arizona and its vicinity. Check here the full information of the most known salvage yards for cars, motorcycles and trucks in this state: phone numbers, addresses, websites... everything a few clicks away!
The second-hand vehicle spare parts and junk yards gathered on our website are available throughout Arizona. You can acquire vehicle spares from our recycling centers or have the second hand car spares dispatched directly to your door or mechanical workshop.
10 Best Arizona Salvage Yards
We aim you to obtain the expected results as soon as possible and our commitment is to save you time. So that, we thought it would be useful to collect the 10 most leading junk yards close to Arizona in case one of them is close to your position. If so, we recommend that you contact them, since they are the most visited and valued in the entire state.
💡 Tip: Filter by City to view the best auto salvage yards in your area.
Get cash for a Junk Vehicle in Arizona
It's easy, fast and totally free.

Just fill the form and start getting quotes from people and salvage yards in Arizona that buy junk cars.
Junk Cars for sale in Arizona recently registered
We bring you the wrecking yards with the highest reviews from our users in Arizona. Tap under this text on your city to locate car spares in this state.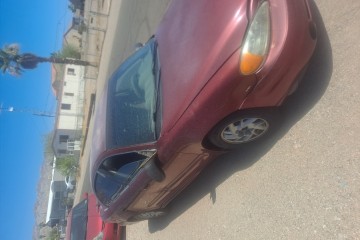 170,000 - 180,000 miles
Car is old and has a broken sub frame. No major outside damage. It's maroon and oxidized...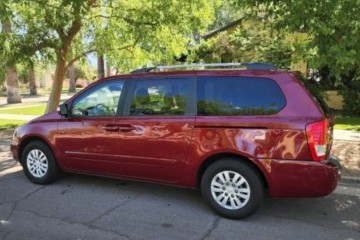 180,000 - 190,000 miles
Red Kia Sedona, blown engine, side dents, good tires. Good glass, interior ok, selling the...
Salvage yards in Arizona by main city
We bring you the wrecking yards with the highest reviews from our users in Arizona. Tap under this text on your city to locate car spares in this state.
Junk Yards close to Arizona by county
Select the county belonging to Arizona where you're looking for a recycling center for motorbikes , cars or vans in the list and obtain access to all the available information in our database.
Find Junk Vehicle Spares close to Arizona
Our directory provides the most comprehensive second-hand auto parts repository in Arizona. Get here the auto, motorcycle or classic car parts you are aimed to find.
Freshly Added Junk Yard close to Arizona
Join the other business on our site is very simple: just check the button in the upper left corner of this page and complete a few simple steps. Keep in mind that you can add your salvage yard completely free of charge, with the information you want and your own photographs.
Sportbike Warehouse

Phoenix

This junk yard situated in the city of Phoenix (Arizona), distributes a very specialized and competent service to its clients, offering attractive discounts but without giving up the best excellency and a substantial depht of supply.

A-Salvage City

Phoenix

The perfect approach to save a lot of money on spare parts for your automobile is to contact a salvage yard and this is an attractive pick in the Phoenix surroundings.

Complete Auto Recyclers

Phoenix

If you're looking for the cheapest second-hand parts in the Phoenix vicinity, this junk yard can be a great choice to purchase them at a great price. You have the opportunity to contact them using: tollfree, email and phone.