Here we offer 1 junk yards near me in District of Columbia. Check under these lines the most complete repository of salvage yards for autos, motorcycles and ATVs in this state. We offer the complete the contact info you will need: addresses, phone numbers, websites, and more.
The second hand car spare parts and salvage yards listed on our website are available throughout District of Columbia. You can purchase auto parts from our recycling centers or have the used car parts dispatched directly to your door or repair centre.
TOP 10 District of Columbia Junk Yards
Since we have to start somehow, we've considered that we can first offer you the 10 most recommended and prominent junk yards in District of Columbia, since it's likely that one of them is situated near your area and, at the same time, we've all the guarantees that they will be satisfactory to you. Either way, if what you are aimed to find is not included in this list or you want info on a closest wrecking yard, we recommend you to continue navigating a little more.
💡 Tip: Filter by City to view the best auto salvage yards in your area.
1

1. Highest Prices Paid

2023 M St NW, Washington

5/5 - 1 reviews

This salvage yard aims to offer an highly proficient service at good prices, gathering a substantial breadth of supply but without giving up the guarantees demanded by its clients. Users have the possibility to locate this junkyard in the town of Washington (District of Columbia). More information: The Highest Prices Paid business hours information cannot be found, despite this you can see their web.Additionally, you may read 1 thoughts left by our visitors.

---

Imran R.

Is your facility operational

Trying to contact HPP but phone number not in service. Please send me your updated contact number.....Thanks.
5 Salvage Yards nearby
7

7. Hercules Jacks Guaranteed Used Auto Parts

4000 S Four Mile Run Dr, Arlington

7 miles 3/5 - 2 reviews

Do you have an used vehicle or are you immersed in the search of cheap pieces suitable for your auto? This directory suggest a visit to this business, since it delivers an immense supply. More information: They're open from Monday to Friday.This business has been voted 2 times by previous users.

---

Michelle

PERMANENTLY CLOSED

As of 2020, Google shows this location as Permanently Closed.

8

8. Rapid Towing & Salvage

4420 Braddock Rd, Alexandria

10.4 miles

They provide a very skilled service at great prices, gathering an extensive breadth of catalog and with the guarantees expected by its purchasers. You have the opportunity to meet this business near the city of Alexandria (Virginia). The Rapid Towing & Salvage is open from Monday to Friday.

9

9. A1 Crossroads

7260 Beverly Manor Dr, Annandale

11.9 miles

Habitants of the Annandale surroundings can obtain an extensive stock of second-hand spares that will fit with their cars in this business. It is possible to get in touch with them via: phone. Additional information: They work from Monday to Friday.

10

10. Whalen & Purdy Inc

7810 Academy Ln, Marydel

12.8 miles

You can economize a lot of money on the conservation of your prized automobile by buying used spare parts with warranty in this prominent in Marydel neighborhood junkyard. They are open Monday to Friday.

11

11. Rockville Gm Used Auto Parts

212 Mason Dr, Rockville

14.5 miles

The salvage yard listed here is situated near Rockville (Maryland) and it's offering the highest performance auto pieces to its potential visitors in the vicinity. If you need to inquire an estimation for your old auto or request for a specific second-hand spare-part, you can get in touch with them via phone.
Get cash for a Junk Car in District of Columbia
It's easy, fast and totally free.

Just fill the form and start getting quotes from people and salvage yards in District of Columbia that buy junk cars.
Junk Cars for sale in District of Columbia recently registered
Check under this paragraph the vehicle wrecking yards top rated by our visitors near District of Columbia. Choose your city under these lines to acquire car parts in this state.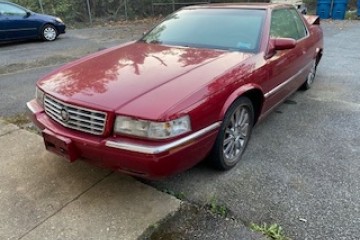 90,000 - 100,000 miles
Red flood car. Does not run. I am selling the whole car. My car was caught in the flash flood...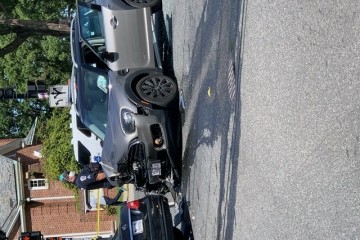 10,000 - 20,000 miles
Front area damaged. The car was involved in a accident. The car year is 2019. All the air...
Salvage yards in District of Columbia by main city
Check under this paragraph the vehicle wrecking yards top rated by our visitors near District of Columbia. Choose your city under these lines to acquire car parts in this state.
Junk Yards close to District of Columbia by county
Locate in this list the county from District of Columbia where you want to visit a wrecking yard for motorcycles, cars or trucks and you'll check the complete information at your disposal in our database.
Newly Included Junkyards near District of Columbia
We are constantly adding more junk yards to our database. What you are seeing below is a sample of the newest near District of Columbia. If you own a salvage yard and you want it to appear on our website, check the button in the upper left, it's completely free!