It's feasible to visit 524 junk yards near me in New York. In this web portal you'll get all the recycling centers for motorbikes, autos or vans at your disposal close to New York. We have gathered all the contact info you might need: directions, phone and fax numbers, websites, and more.
The used car spare parts and businesses gathered on our website are available throughout New York. You can obtain auto pieces from our recycling centers or have the used car parts shipped directly to your door or mechanical workshop.
TOP 10 New York Junk Yards
Since we have to start somehow, we have thought that we can initially deliver you the 10 most recommended and well-known scrap yards close to New York, since it's likely that one of them is placed near your area and, at the same time, we've full warranties that they will be satisfactory to you. In any case, if what you're aimed to find is not in this list or you want information on a closest scrap yard, we advise you to continue browsing a bit more.
💡 Tip: Filter by City to view the best auto salvage yards in your area.
Gain cash for a Junk Vehicle in New York
It's easy, fast and totally free.

Just fill the form and start getting quotes from people and salvage yards in New York that buy junk cars.
Junk Cars for sale in New York recently registered
Check under these lines the salvage yards top rated by our users close to New York. Choose your location under this paragraph to find auto parts in this state.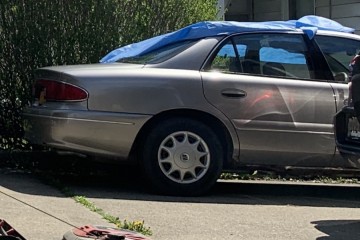 70,000 - 80,000 miles
Car is in Perfect condition less than 100,000miles. Just a bit rusty underneath. would cost me...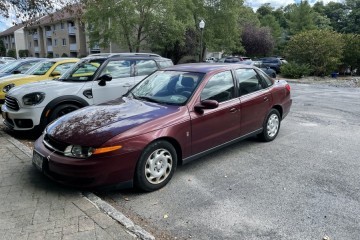 80,000 - 90,000 miles
Ordered a new car in February. My old car died out in May. Bought this Saturn to hold me over...
Wrecking Yards in New York by main city
Check under these lines the salvage yards top rated by our users close to New York. Choose your location under this paragraph to find auto parts in this state.
Salvage yards in New York by county
Click on the county belonging to New York in wich you're searching a scrap yard for motorbikes , cars or vans in the list and gain access to the complete information in our web portal.
Freshly Included Junk Yard near New York
We are constantly listing fresh salvage yards to our web portal. What you are seeing below is a selection of the most recent near New York. If you own a junk yard and you want it to appear on our website, click the button on the left, it's completely free!
Metalico Bergen Auto Recycling

7652 Clinton Street Rd, Bergen

Are you the owner of an aged vehicle or are you looking for second-hand spare parts suitable for your auto? This directory recommend a visit to this wrecking yard, since it gathers a wide stock. Additional information: They work from Monday to Saturday.

Clinton Auto Wrecking Incorporated

1108 Clinton St, Buffalo

They distribute a very specialized and competent service at incredible prices, gathering a vast variety of supply but without giving up the guarantees expected by its clients. Users can locate this junkyard near the city of Buffalo (New York). They are open from Monday to Friday.

Subaru Parts Pros

305 Sunrise Hwy, Lindenhurst, NY 11757, Lindenhurst

Interested users have the opportunity to contact the attentive owners of this junkyard by this way: phone and email. In case you want to purchase high quality vehicle parts in the municipality of Lindenhurst (New York), they are an ineludible choice. The Subaru Parts Pros is open from Monday to Saturday.