It's possible to find 4 junk yards near me in Alaska. In this directory you will find all the scrap yards for motorcycles, cars or vans at your disposal in the surroundings of Alaska. We deliver the complete contact data you might need: addresses, phone and fax numbers, sites, etc.
Purchase here a lot of new, used and second hand vehicle spare parts in all the wrecking yards in Alaska. Many spare parts are detached from junk autos and put into stock. These pieces are ready to be distributed right after.
The 10 Best Alaska Salvage Yards
Since you've to start somewhere, we have considered that we can initially show you the 10 most recommended and leading wrecking yards in Alaska, since it's possible that one of them is placed near your position and, at the same time, we have all the guarantees that they'll be adequate for you. Either way, if what you're aimed to find is not in this list or you need information on a closest scrap yard, what you can do is to continue navigating a bit more.
💡 Tip: Filter by City to view the best auto salvage yards in your area.
1

1. Interior Auto Salvage

3230 Van Horn Rd, Fairbanks

The junkyard you are looking here is placed near Fairbanks (Alaska) and it's offering the best quality vehicle pieces to its possible purchasers close to the environs. In case you are aimed to request a quote for your junk car or request for a precise used part, please get in touch with them via phone.

2

2. Binder's Auto Restoration

Maud rd, Palmer

Residents of the Palmer surroundings have the opportunity to purchase a huge stock of junk spare parts suitable for their vehicles in this junk yard. It is possible to reach them via: phone or email. Additional information: The Binder's Auto Restoration is open from Monday to Sunday.

3

3. Northwest Auto Parts

Anchorage

3.5/5 - 2 reviews

Visitors have the possibility to find this wrecking yard close to the vicinity of the town of Anchorage (Alaska). Its main business model is the marketing of auto spare parts at the most reasonable prices in the state but without giving up all the guarantees that you could expect. In case you are aimed to get in touch with them, you can do this by these methods: phone, email and tollfree. Additionally, you may read 2 reviews left by our visitors.

---

Nasuayaaq S.

Catalytic Converter

I am trying to find a Catalytic Converter for 2005 Ford F150 4.6L. If you can please get back with me, it would be greatly appreciated.

---

John J.

Rear Left Backing Brake assembly

I've been trying to find Rear left Brake backing plate assembly for my 1998 F150xlt, 5.4L, V8 VIN#2FTRX18LXWCA47495 Price quotes.

4

4. Save on Salvage

Kenai

The perfect approach to save a lot of money on second hand parts suitable for your automobile is to contact a salvage yard and this is a superb pick in the Kenai zone.
Gain money for a Junk Vehicle in Alaska
It's easy, fast and totally free.

Just fill the form and start getting quotes from people and salvage yards in Alaska that buy junk cars.
Junk Cars for sale in Alaska recently registered
Find here our visitor's most visited junk yards near Alaska. Choose your city in the listing to buy vehicle spare parts near your state.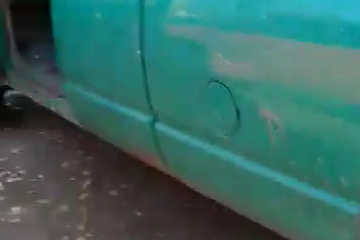 220,000 - 230,000 miles
The interior is a bit messy, transmissions down I'm not quite sure what the problem is...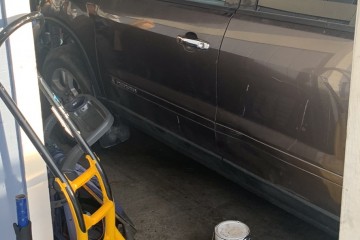 130,000 - 140,000 miles
This car engine block is blown but there a lot of part on it. Need to take out of my parking...
Junkyards in Alaska by main city
Find here our visitor's most visited junk yards near Alaska. Choose your city in the listing to buy vehicle spare parts near your state.
Junk Yards close to Alaska by county
Click under this text the county belonging to Alaska where you are searching salvage yards for cars, motorcycles, and ATVs and review the most truthful contact info.
Newly Included Wrecking Yards near Alaska
Being part of our site is really simple: just click the button in the upper left corner of this section and complete some simple instructions. Remember that you can include your junk yard totally free of charge, including the information you want and your own photographs.