Junk and salvage repairable Chevrolet TrailBlazer cars for sale
Purchase with confidence
The safest method to buy second-hand car parts and salvaged autos is by contacting the seller directly and talking in person to check the material you are going to buy. We advise you that you make sure that the part you are interested in is exactly the one that matches your vehicle model and its year of manufacture. It is a good idea to ask the seller for more photos of the spares so you do not waste your time and money. Here you will find the Chevrolet TrailBlazer for sale by our users (complete or by parts) with their corresponding images and the information you need.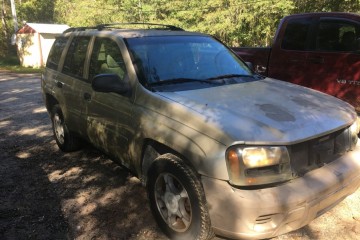 170,000 - 180,000 miles
I got a 2006 CHEVROLET TRAILBLAZER LE with 174,000 miles on it. The motor needs work but everything else works...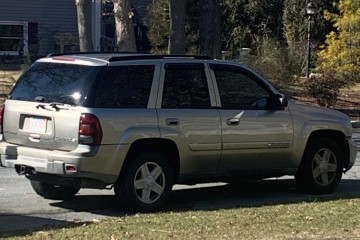 170,000 - 180,000 miles
2003 Chevy Trailbblazer LTZ, AC, Power sunroof, door locks, Bose 6 disc CD, Onstar, Memory Leather Seats, Dual...
North Dartmouth, MA 02747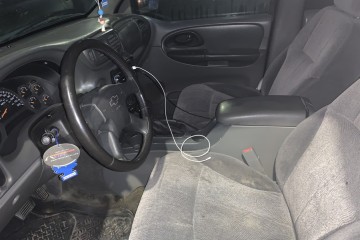 150,000 - 160,000 miles
Car is running just can't get a title from the guy I got it from the only thing it's gonna need replaced is...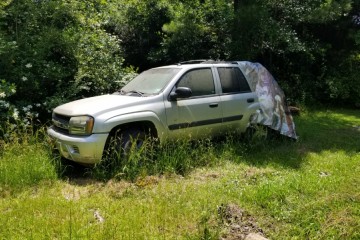 150,000 - 160,000 miles
Engine runs good transmission went but have a replacement transmission with vehicle just needs to be swapped out...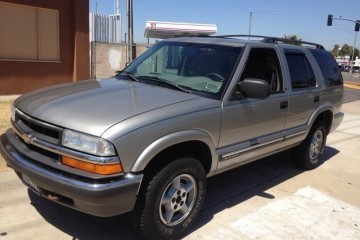 180,000 - 190,000 miles
Blown engine. 4x4 leather with cd player. small dent in back. everything is attached. water in oil, new tires...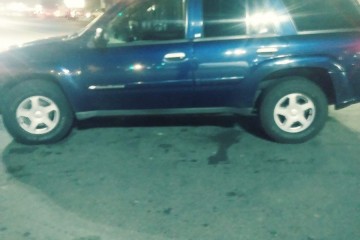 180,000 - 190,000 miles
Trailblazer LS, new tires, new battery, new serpentine belt and new wipers. Recently had tune up done to...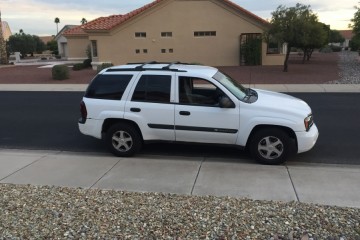 230,000 - 240,000 miles
Tranny is slipping. Brand new tires worth 500. Must sell! Great parts car. Also has new battery and brand new headlights.

150,000 - 160,000 miles
Running but not driveable interior is in good shape no stereo front end needs rebuilt front bumper is not...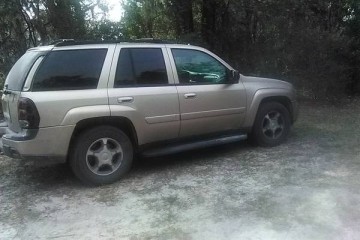 210,000 - 220,000 miles
It needs some tlc,but it gets you where you need to go.all the stuff that's wrong with it,I've been told is an...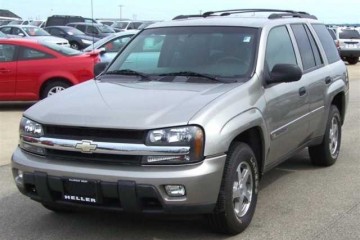 210,000 - 220,000 miles
Entire truck-new Transmission, runs good needs new coils, four wheel drive. Must see. Contact owner.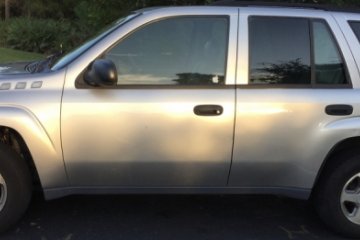 180,000 - 190,000 miles
Car was running until this past friday, 02/24/17, engine siezed everything else works, leather seats, double unit...
Port Saint Lucie, FL 34952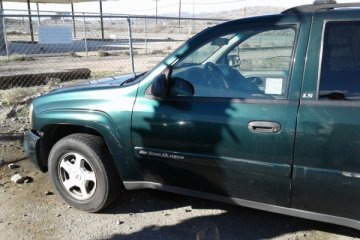 200,000 - 210,000 miles
Blown head gasket,radiator broke but everything is tbere scrape on rear drivers side rear door all else good,no...
Direct contact with the seller
Our site allows you to speak directly with the seller of the used pieces you need. This way you can make sure they work correctly and they will be 100% compatible with your auto. It can also be interesting for you because, usually, you can convince a reluctant seller to sell you a particular part, or maybe lower a little the price if it seems expensive.
Always compare offers
As you can imagine, the visitors of our site are free to put the price they want to their used autos and their junk parts. On our site, is the law of supply and demand that reigns. So they are in perfect right to set the price they consider more suitable, but also you can reject it or negotiate it to reach an agreement. The best method to proceed is: once you have checked the amount requested by the seller, find the price of the new part or even go to a junk yard to compare and establish what price is right to you. When you are clear about the maximum you would spend, it is time to talk to the seller and negotiate in a civilized way.