Junk and salvage repairable Chevrolet S-10 cars for sale
Buy with confidence
The safest way to purchase used car parts and salvaged autos is by contacting the seller directly and talking in person to check the material you are going to purchase. We recommend that you make sure that the piece you are interested in is exactly the one that matches your vehicle model and its year of manufacture. It is a great idea to ask the seller for more images of the spares so you do not waste your time and money. Here you have the Chevrolet S-10 for sale by our users (complete or by pieces) with their corresponding images and the information you need.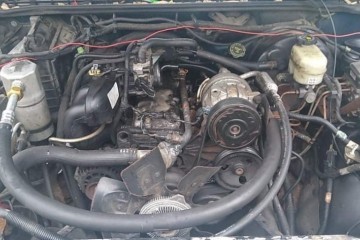 200,000 - 210,000 miles
Motor is blown and no hood or tailgate. No tensinor pulley. The body has some dings in it but it's good.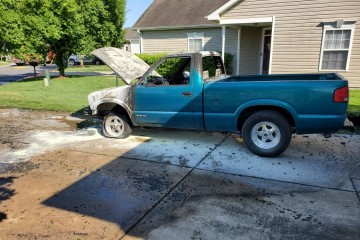 160,000 - 170,000 miles
Fire damage to front and inside under the hood has a new motor and transmission it ran fine until this happened. i...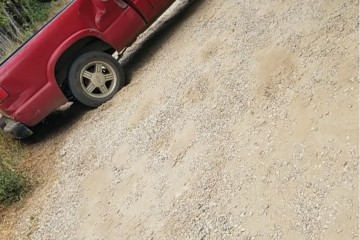 20,000 - 30,000 miles
1998 Chevy s10 blown engine does not run taking up to much space need to get rid of unable to haul vehicle...
Ranchos De Taos, NM 87557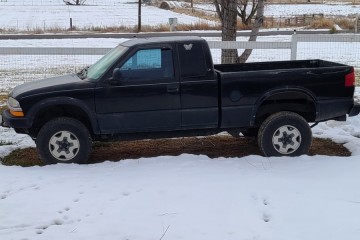 200,000 - 210,000 miles
Truck needs a starter, the rear fender flares are missing, it has new tires on it. I just need to get rid of the...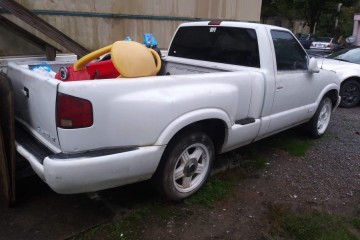 180,000 - 190,000 miles
Needs work. Does run and move. It 5 speed just wont go into gear when running. Needs battery charged. Has new...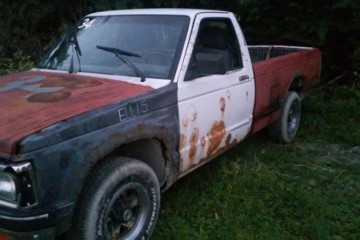 170,000 - 180,000 miles
Square body 1988 s10 pickup 179000 miles runs and drives clean title 2.8 l engine rwd new tires.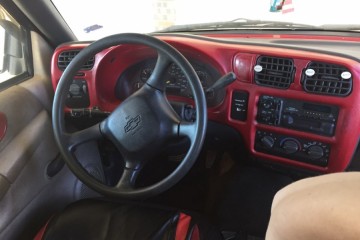 210,000 - 220,000 miles
Red 1999 Chevy S10. Engines runs but leaks a white smoke. Fixable issue with the right expertise but I just need...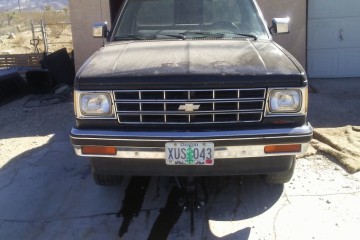 10,000 - 20,000 miles
The motor has a blown headgasket the windows are good tires are fair body is fair condition and it has a new...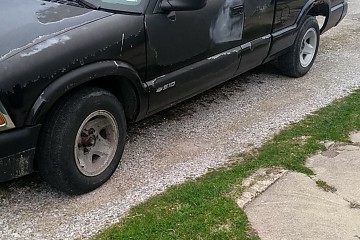 160,000 - 170,000 miles
The engine is in great condition. Starts strong, runs strong. Not currently drivable, needs towed. The carrier...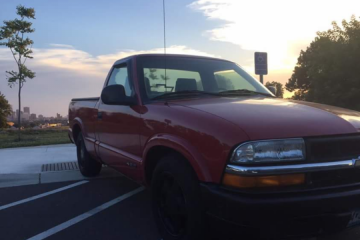 140,000 - 150,000 miles
Body is in decent shape for a 98 but the frame under the passenger side is rusting out. Runs doesn't drive...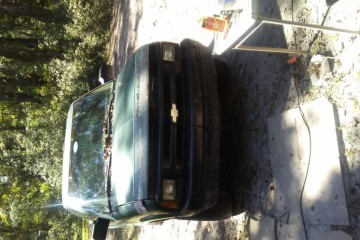 240,000 - 250,000 miles
Truck has new fuel pump timing chain pressure plate spark plugs new throw out barring oil change.. Needs window...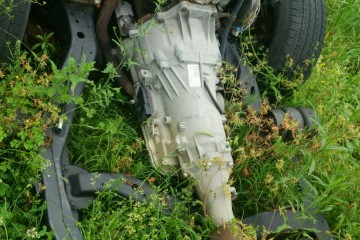 100,000 - 110,000 miles
Cavalier intake, 2.2L with 4L60E bagged frame, almost totally disassembled, parts to rebuild plus some.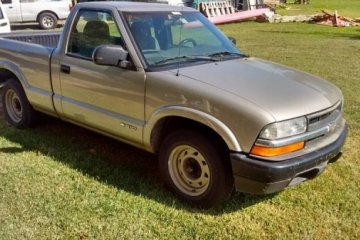 100,000 - 110,000 miles
Rebuilt transmission,brand new ac compressor,o 2 sensors, 2 new front tires...good body....motor bad sell all or part.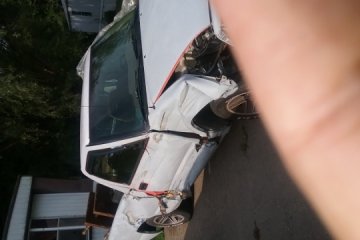 170,000 - 180,000 miles
Rims worth 100 alone not sure if it's worth fixing. Wrecked on 350 and water leaking fast but it does run.
Direct contact with the seller
Our website allows you to talk directly with the seller of the used parts you want. This way you can be sure they work perfectly and they will be 100% compatible with your vehicle. It is also a good option for you because, usually, you can convince a reluctant seller to sell you an specific piece, or maybe negotiate a little the price if it seems expensive.
Always compare offers
As you can imagine, the users of our website are free to set the price they want to their second-hand cars and their junk parts. On our site, is the law of supply and demand that commands. So they are in their right to set the price they believe more fair, but also you can reject it or negotiate it to agree. The best way to proceed is: once you have seen the price requested by the seller, locate the price of the new part or even go to a junk yard to compare and decide what amount is right to you. When you are clear about the maximum you would spend, it is time to talk to the seller and negotiate cordially.