Junk and salvage repairable Chevrolet C/K 1500 Series cars for sale
Chevrolet C/K 1500 Series
Purchase with confidence
The safest method to buy used car spares and salvaged autos is by getting in touch with the seller directly and staying in person to review the material you are going to buy. We advise you that you make sure that the part you are interested in is exactly the one that matches your vehicle model and its year of manufacture. It is a great idea to ask the seller for more images of the material so you do not waste your time and money. Here you will find the Chevrolet C/K 1500 Series for sale by our visitor (complete or by parts) with their corresponding photographs and the details you need.
170,000 - 180,000 miles
Chevy step side, short bed, 5.7 liter, 700 4 speed automatic, air conditioning, powered front windows, power...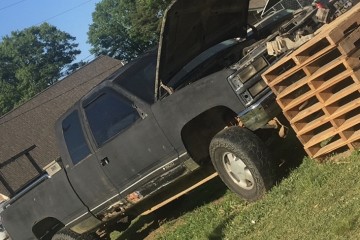 120,000 - 130,000 miles
For sale\r\nGood motor\r\nGood transmission \r\n127000 miles\r\nDon't run\r\nWill deliver to any place...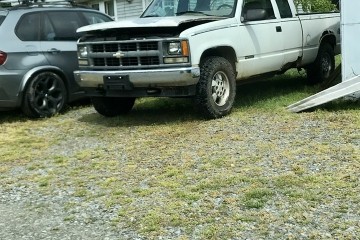 290,000 - 300,000 miles
Extra cab k 1500 series 4x4, bed liner, has rust, blown head gasket, has A/C but needs compressor...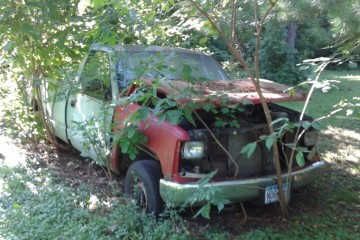 30,000 - 40,000 miles
Could be road operational as a beater. Would need a hood and wind shield and master brake line reattached to be...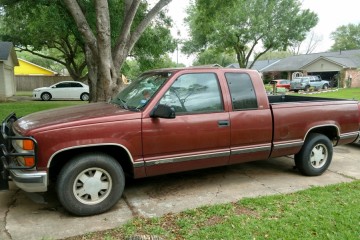 180,000 - 190,000 miles
Not running. Was running before fuel pump went out. Exterior has some damage. Dashboard is cracked. Has grill guard.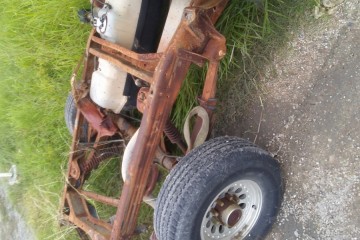 140,000 - 150,000 miles
Partially parted out. Has the motor, rear end, axels, 4 good tires, alternator, cab, back window, steering...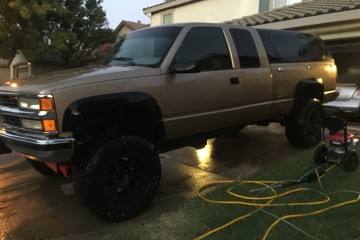 180,000 - 190,000 miles
1996 Chevy 4x4 (lifted) runs good, salvage title, no paperwork, interior in bad condition, exterior in good...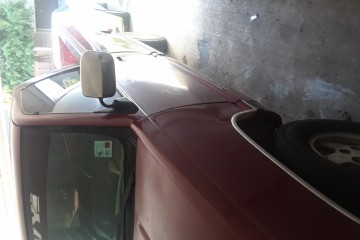 150,000 - 160,000 miles
Truck runs and drivers no problems i just want something smaller. Transmission is rebuilt new fuel pump...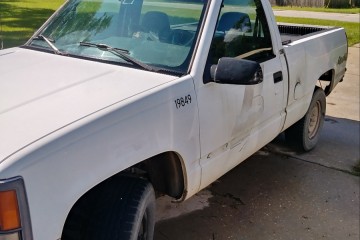 110,000 - 120,000 miles
Runs and drives has a few issues needs power steering pitman arm tires brakes has 5.0 engine 4x4 has clean florida title.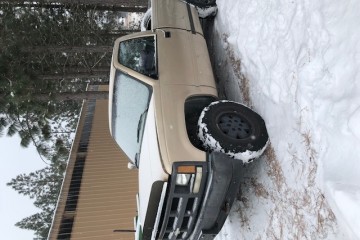 220,000 - 230,000 miles
Drivers door hinge is bent, closes but needs adjustment. 4x4 model, no A/C, no engine - just pulled it out for...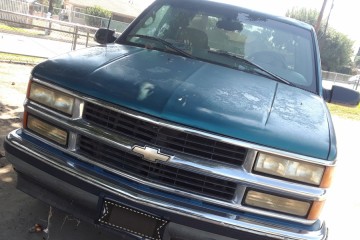 110,000 - 120,000 miles
Selling my truck "AS IS"!! JUST NEEDS NEW MOTOR! ive done within the last year: the distributor, distributor cap...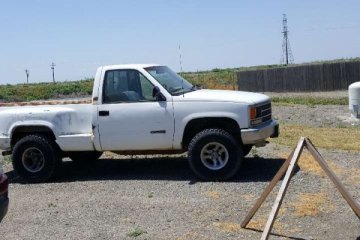 300,000 - 310,000 miles
Rough on non op. Missing battery, but runs. Project truck. 3 and 4th gear clutches need replaced. No radio...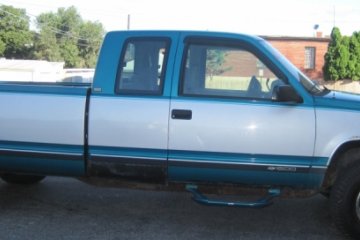 180,000 - 190,000 miles
4x4 extended cab 8 ft bed. two gears out in transmission. It will still run. new tires, master cylinder, water pump...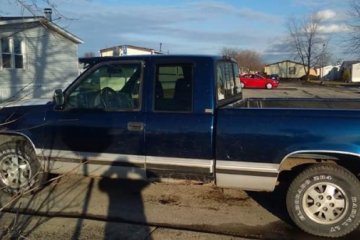 90,000 - 100,000 miles
My truck is basically falling apart, one thing goes wrong after another, I need a new vehicle. Just got a newish...
Direct contact with the seller
Our website allows you to talk directly with the seller of the second-hand pieces you need. This way you can be sure they work correctly and they will be 100% functional with your vehicle. It is also a good option for you because, on occasion, you can convince a reluctant user to sell you a particular part, or maybe lower a little the price if it seems expensive.
Always compare prices
As you can imagine, the users of our site are free to put the price they want to their second-hand cars and their junk parts. Here is the law of supply and demand that commands. So they are in perfect right to put the price they consider more fair, but also you can discard it or negotiate it to reach an agreement. The best method to proceed is: once you have checked the amount requested by the seller, find the price of the new part or even go to a junk yard to compare and decide what amount seems right to you. When you are clear about the maximum you would spend, it is time to talk to the seller and negotiate in a civilized way.