Junk and salvage repairable Ford Crown Victoria cars for sale
Buy with confidence
The best way to purchase second-hand car pieces and salvaged autos is by getting in touch with the seller directly and staying in person to review the material you are going to buy. We recommend that you make sure that the spare you are interested in is exactly the one that matches your auto model and its year of manufacture. It is a great idea to ask the seller for more photos of the material so you do not waste your time and money. Here you will find the Ford Crown Victoria for sale by our users (complete or by parts) with their corresponding photographs and the information you need.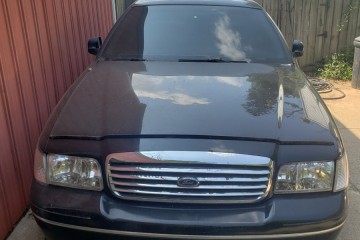 190,000 - 200,000 miles
Police interceptor, clean car. Ran until I got it home after buying it for 1100, fuel pump and starter bad. Comes...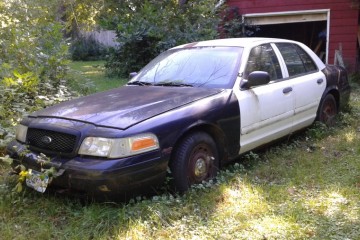 150,000 - 160,000 miles
Ex cop car. Runs good, good tires. New control arms. Selling cheap because mice got in it and needs to be cleaned...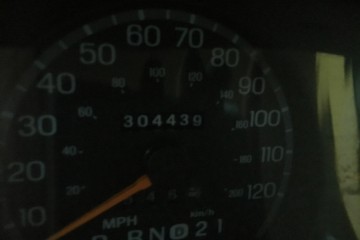 300,000 - 310,000 miles
This is now a parts car. It no longer has seats, sidemarks, driver Taillight, rear driver tire, alternator...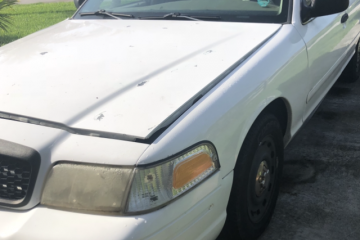 130,000 - 140,000 miles
Police interceptor model. Runs great. 2 new tires, New brakes. Interior in good condition. Front end damage and...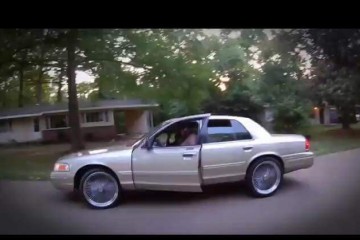 190,000 - 200,000 miles
The car starts but won't drive. It has no rear view window and a small size dent on the passenger side.. All rims...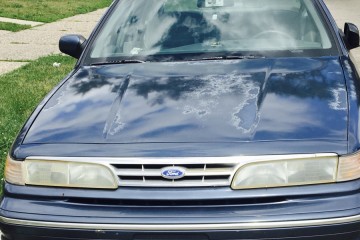 80,000 - 90,000 miles
Southern Car. I'm selling my Blue 1996 Crown Victoria. It needs a motor. No rust anywhere. Asking $550.00.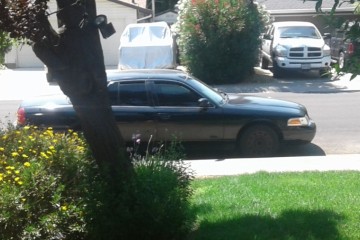 140,000 - 150,000 miles
Parts car or buy plug n play $200 engine control module good to go police interceptor v8 4.6 liter.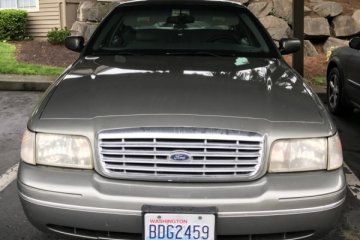 160,000 - 170,000 miles
Slight engine knock other than that immaculate condition. This is the luxury edition so all 6 seats are leather and...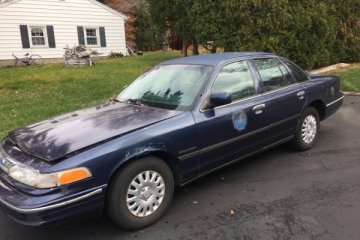 120,000 - 130,000 miles
Complete running and driving car (Former Bethany CT Police Dept car ) rusted frame.... 127000 miles.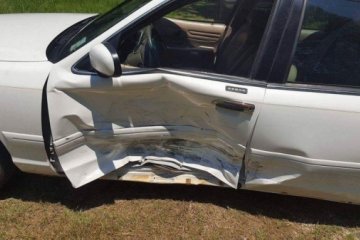 100,000 - 110,000 miles
Car still runs. It was in an accident we are Trying sell the whole thing only thing wrong with it is driver side...
Direct contact with the seller
Our site allows you to speak directly with the seller of the second-hand spares you need. This way you can make sure they work perfectly and they will be 100% compatible with your auto. It is also a good option for you because, usually, you can convince a reluctant seller to sell you a particular part, or maybe lower a little the price if it seems expensive.
Always compare prices
As you can imagine, the users of our site are free to put the price they want to their second-hand autos and their junk parts. Here is the law of supply and demand that commands. So they are in perfect right to set the price they consider more suitable, but also you can discard it or negotiate it to reach an agreement. The best way to proceed is: once you have seen the price requested by the seller, find the price of the new spare or even go to a salvage yard to compare and decide what price seems right to you. When you have decided the maximum you would spend, it is time to contact the seller and negotiate in a civilized manner.