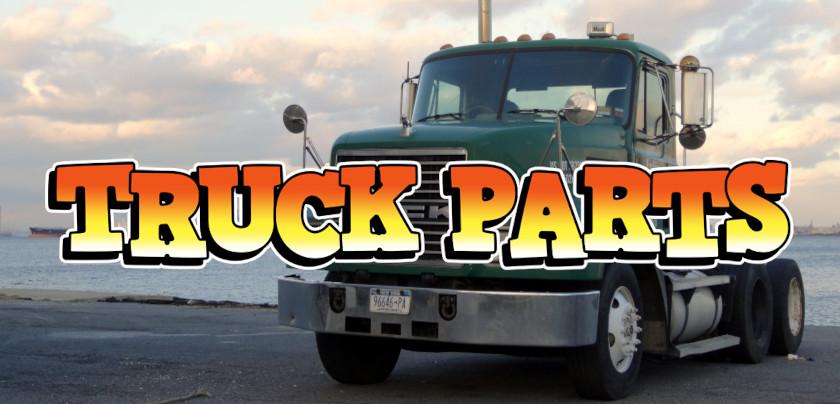 Everyone who has ever driven a truck in their life knows that trucks are made to drive for long periods of time, and for that very reason we need to have our truck in the best condition possible. This means that we are going to have to fix it and change certain parts every so often, so it is highly recommended that you renew the parts of your truck, with used or second-hand parts, since this way we will save a lot of money. Therefore, here I am going to explain some tips for buying used parts for a truck.
1. KNOW EVERYTHING YOU NEED
The first piece of advice is to make sure what pieces you need, so that you can go just once to look at pieces and not waste so much time. Because if we make sure which parts we need to change from our truck, we will go with clear ideas, and we will not waste time.
2. GO TO A TRUSTED PLACE
The best thing to do when buying used parts is to go to a safe place, where you know you have a guarantee, and if you buy a part that doesn't work later, they'll give you a refund. This way we will not lose money, since second-hand parts usually have some type of failure.
3. ASK FOR INFORMATION ABOUT THAT PIECE
If you hesitate to buy a piece, and they have not given you information about it, ask for it. If you talk to a private person about his used parts, ask him for information about why he sells it, ask him if at any time that part suffered an accident, ask all kinds of questions to make sure that what you are buying is a used part but that it is in good condition. On the other hand, if you are going to buy your pieces from a junkyard, they will have limited information, but you can ask their specialists to make sure they are in good condition.
4. COMPARE THE PRICES
If we are looking for second-hand parts or used parts, it is because we want to get them at the lowest possible price. Therefore, it is best to compare prices between individuals and salvage yards or even between several of them. So we can find the best parts, and at the best price.
5. NEVER BUY CERTAIN USED PARTS
There are parts of our truck that are not recommended to buy second hand, since they are considered essential parts, and if they are in poor condition they could cause an accident. These vital parts are the tires, suspension, and brakes. If we buy these second-hand parts, we risk a lot of having an accident. Therefore, in these three cases, if any of these truck parts break down, do not hesitate to buy new ones.
I hope that these tips have resolved the doubts you had, and that if you doubt whether to buy used parts for your truck, do so. Since this way we recycle parts that are in good condition and on top of that we save a lot of money.
Comments