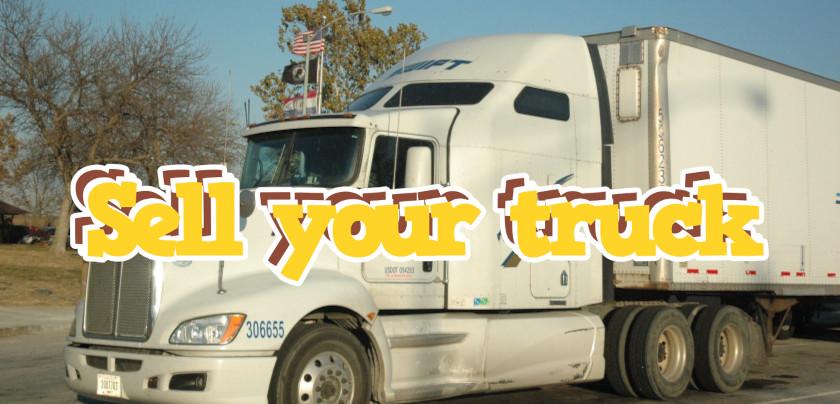 If you are thinking of getting rid of our truck, either because it is very old or because we do not use it or simply because you need that money, it is obvious that you are going to have a thousand questions in your head. Questions like, is it better to sell it, donate it or scrap it. We have made this article to try to solve any of those doubts that you may have.
The first thing you should know is what condition your truck is in, since it will depend on what will be the best option for you.
If the problem with your truck is that it is in poor condition, that is, it has already fulfilled all your needs, and it has many internal and fiscal failures, the best option would be to take it to the salvage yard. There they will give you a variable amount for your truck, and they will be in charge of removing the parts that it has well to take advantage of them and reuse the metal of the parts that are useless for absolutely nothing.
If, on the contrary, you have a truck in good condition, but due to life circumstances, you are no longer going to be able to use it and you think that it can be used by someone else, the best options would undoubtedly be to sell it or donate it. So another person can use the truck for another period of time.
In the event that you doubt between selling it or donating it, you have to know that you are going to have to carry out the same procedures, because although it seems that the donation will save the other person time and money, this may not be what we think.
When we sell our vehicle, unfortunately we will have to declare the money, and with that we will have to give a part of the money earned. The amount of this appraisal is between 5% and 10%.
On the other hand, if you donate your truck, the one who must pay the amount of the truck is the buyer. This occurs in the event that the donor and recipient are unknown and do not have any kind of family relationship. If we are going to donate our truck to a relative like our children, brothers, etc. We will not have to pay that type of tax.
So now once we know a little more information, we must assess which option is best for us. If our truck is not even good for driving, without a doubt the best option is to take it to the junkyard. But if our truck is in good condition, we must also assess who will be the next owner of the truck and what its price will be, since depending on these two factors, we may even have to pay money even if we are the sellers. That is why we must assess all situations well.
Comments