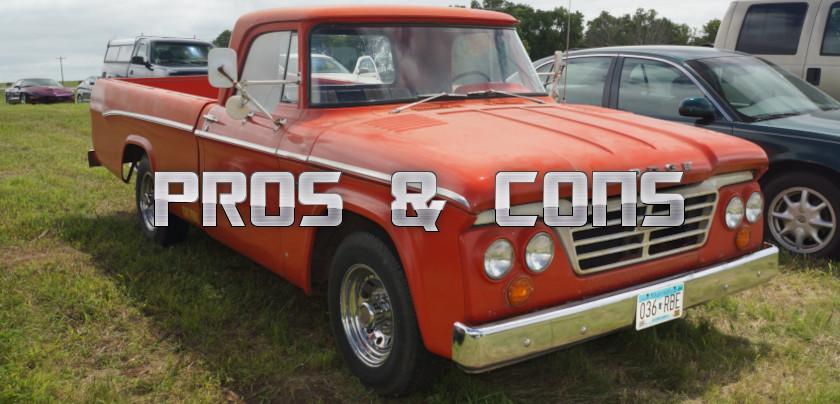 When we have a breakdown in our car, we always have doubts when it comes to fixing it. I fix it and save money? Do I take it to the dealership so they charge me a lot of money? These are just some of the questions that come to mind. If in the end our decision is to fix it ourselves, we value the fact of buying the parts in the salvage yard. Although many people think that in the junkyard we only find broken parts, it is not true, in fact these businesses are one of the best places to find cheap pieces in good condition. But of course, not everything is as pretty as it seems, of course salvage yards have their pros and cons and now I'll show you both.
THESE ARE THE PROS OF BUYING USED PARTS IN A SALVAGE YARD
The best pro that we can find buying the parts that we need in a salvage yard, is the price at which these parts are usually. It is clear that these parts are much cheaper since they have been used by other people, but I assure you that we can find parts at a very good price and that are in very good condition, since the car could have stopped working but they still reused those pieces that weren't broken.
Another pro of buying a part from the junkyard is that they usually have a guarantee period, that is, if that part breaks within a certain period of time and it is not the fault of misuse, they can refund your money or even give you another one, since the guarantee usually covers a large part of the breakdowns.
AND THESE ARE THE CONS OF BUYING USED PARTS FROM A SALVAGE YARD
The first con of buying parts in a junkyard is that there may be times when the part seems to be in perfect condition, but when you are going to assemble it you have problems with its operation, that is, it does not work as it should, and this can cause a huge waste of time. But as I have said before, in these cases they can refund your money or give you an equal one.
Another con is that they do not always have all the parts we need, that is, if we have an old vehicle or a model for which not many cars have been made, it can be difficult for us to find these parts in the salvage yard, but if you have a conventional car and known for sure that you have no problem finding what you want.
And finally, the last con is that unfortunately there are many clandestine wrecking yards, what are these businesses you may wonder, because in these junkyards they are usually stolen car parts, or they do not have an invoice or guarantee since the bosses try to earn the maximum of black money, not to declare it. We have to be very careful with this type of salvage yard, since normally the parts can be in poor condition and they will not give us any solution after making the purchase.
Comments