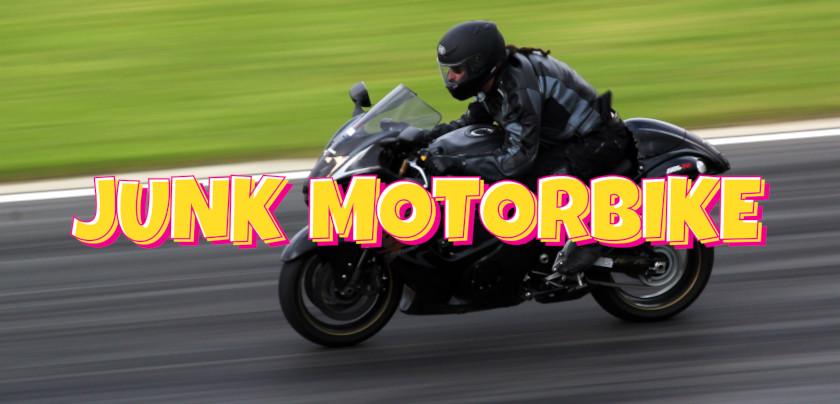 Perhaps, you are thinking of selling your used motorcycle, either because you want a new one or a better model, or simply because you don't use it, and you have it parked all day in the garage, and we all know that a vehicle that we don't use it only makes us spend money on insurance and maintenance. That is why in this article we are going to see some of the reasons why you should sell your motorcycle to the salvage yard.
If you want to sell your motorcycle in order to purchase a superior one, it is a great idea. Since you will earn some money with the sale, and that money later, or when you want, you can invest it in a new motorcycle.
On the contrary, if what happens to you is that you no longer give your motorcycle much use, and therefore you no longer need it, you have many more reasons to sell the motorcycle. Because a motorcycle is parked in a garage all day, the only thing that causes it is that you are paying insurance every month, for something that we do not use. Also, by leaving the motorcycle stopped or parked for a long time in some place, it can cause certain parts to deteriorate, or the motorcycle battery to run out, and this will cause us to have to take our motorcycle to a mechanic to fix it and spend even more money on something we are not using. Therefore, if you haven't taken your motorcycle for a while and you think you won't use it much more, selling the motorcycle is the best option.
On the other hand, if you do not have a lot of money, selling the motorcycle at this time is a good idea if we do not believe that the motorcycle is an essential vehicle in our lives. I mean, if we lack money to live, selling our things at this time will make us earn a lot of money thanks to inflation and the high prices at which we find all kinds of products. If we sell our motorcycle right now, we could earn the total amount we paid to buy the motorcycle.
And once you know that you want to sell the motorcycle, here are some tips:
If we sell our motorcycle to a dealer or a junkyard, we will save time, that is, you take the motorcycle and all the necessary documentation and at that moment they will give you the money.
On the other hand, if we sell our motorcycle to an individual, we will earn more money, since dealers pay very little. But when selling it to an individual, they will bother us more to ask for information and surely we will waste time with someone. Since a lot of people stay to buy something, and then they tell you they don't want it.
Now knowing a little more information, I hope that your questions about the sale or non-sale of your used motorcycle have been solved a bit.
Comments