Last update on August 21, 2014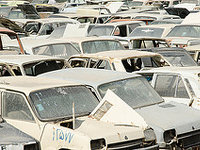 Purchasers can find this salvage yard in the surroundings of Lindenhurst (New York). This business delivers car parts or scrap metal to its clients. In case you need to ask about any second-hand parts, estimated junk car value, get cash for junk autos or junk cars for sale, you can get in touch with the dealer by using phone. The J & C Auto Salvalge business schedule information is not offered yet, however, you can access its web.
What they sell:
scrap metal car parts
USA, New York, Suffolk, Lindenhurst
807 Albin Ave, Lindenhurst, NY (Zipcode: 11757)
Business Hours
J & C Auto Salvalge Comments
Need used parts? Submit your parts request for a quote
Improve your sales with us!
More than 1,000,000 monthly visitors
This section aims to offer you something else, as added to the contact info related to this salvage yard. We work to show you additional search possibilities so that you can locate your junk parts in the shortest possible time. This list is arranged from nearest to furthest from this city.
Find here additional junk yards close to the surroundings of Lindenhurst (New York):