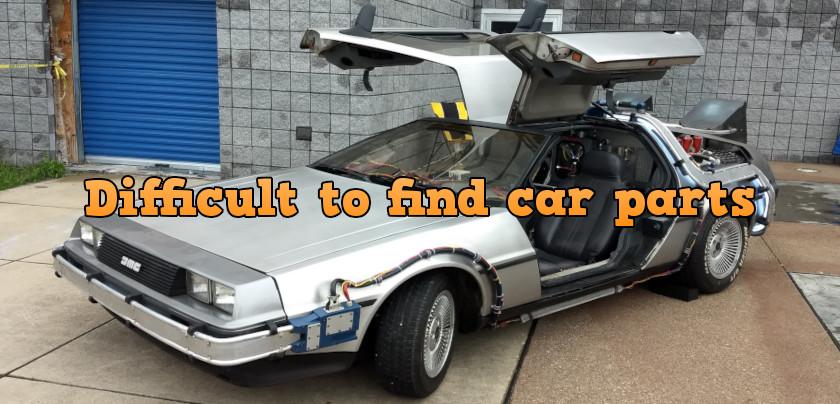 If we have some kind of knowledge about cars or mechanics, when our car breaks down we look for what is wrong to fix it. Normally, when something fails, it's because some part has broken, and we have to change it, whether it's a part of the engine, the wheels or the suspension, but it can be from any part of the car. But it is not usually easy to find these parts. Since if we buy a new part in the original store, it will be very expensive. But finding that same second-hand part can be quite a daunting task. Since there is a lot of demand and we will have to look longer to find that piece in good condition.
We should all know that finding certain spare parts for certain car models is not always easy. We can spend a lot of time to find a cheap and good part. Because normally the fact that they are in good condition already raises the price of the piece. Here I leave you some of the car models with the most difficult parts to get.
The first are sports or luxury cars. Their parts are usually available but they cost a lot more money than for normal cars. Manufacturers believe that if we buy high-end cars like BMW or Mercedes, we can pay thousands of euros for parts that are not worth a hundred euros. An example of these models is the Audi A8, which is one of the most expensive cars to maintain. According to certain statistics, users of this car cost approximately more than two thousand euros per year. Another example of these cars is the Mercedes Benz, a car for which its buyers spend around a thousand euros a year to maintain and repair it.
The latter are the rarest models to find. Even if a model is not luxury or they continue to produce this model, exclusivity makes the price of the car go up quite a bit. Classic car models are models that are currently very scarce and spare parts are difficult to find since they do not produce their parts. An example of this model is the Chevrolet Bel Air, an old car from the 20th century that was in several models when it was put up for sale, but today there are few Chevrolets of this type left and they are quite difficult to get parts for. Another example can be the Shelby GT-500, this was one of the most expensive cars of the time, since it was a limited production and people look for a shelby for its exclusivity, and by not continuing to produce the spare parts they are very difficult to obtain.

The latter are the models that are no longer in production. This means that cars do not have enough spare parts, and many times we have to change cars. Manufacturers make parts for a vehicle for about eight to ten years after the car is finished. An example of this model is the Mazda CX-3, which has parts production today, but in a few years it will be almost impossible to find parts for this model.
Comments