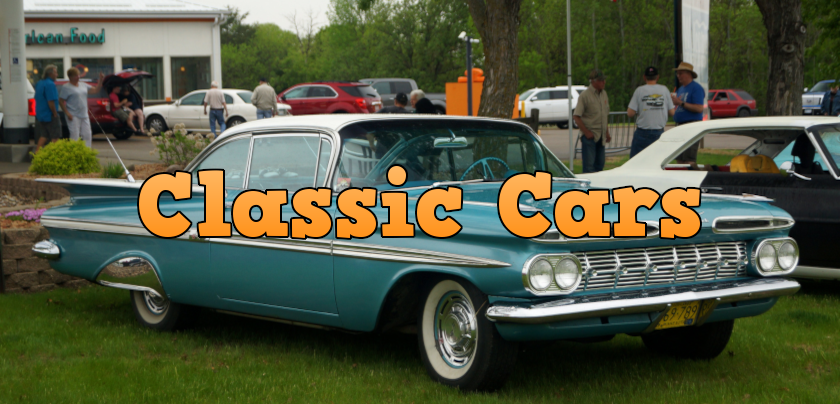 In the automotive sector, there are many types of collectors or fans. One type are the lovers of classic cars, these collectors have been in the market for many years and always want to acquire the best auto, to take it to their private exhibition. Therefore, if you are interested in a classic vehicle, now we will explain some tips that you must follow so that the purchase is perfect.
1.KNOW ABOUT THE ORIGINALITY OF THE CAR
The first thing you should do is find out who its owner is, and ask him several questions about when he bought it, how he uses it, where he keeps it... and in case you are going to buy it in a junkyard focused in classic autos, make sure why they sent it there.
2.VERIFY CHASSIS NUMBER
Then, we must verify the chassis number or the VIN number, since it may be falsified or even have an error. For this reason it is very important to verify these numbers, so that when making the change of ownership in the National Highway Traffic Safety Administration.
There are many people who are dedicated to manipulating these numbers, so if you are going to buy a classic auto, look at the chassis before they screwed the chassis number into that area. If you see that it is damaged or forced, they may have tried to manipulate the number. Although you do not know much about this topic, it is advisable to take someone or get advice from someone who knows.
3.INFORM YOURSELF ABOUT THE BACKGROUND THAT YOU HAVE
One of the most important things when buying any classic car is to look at its history. Since if the vehicle suffered an accident during its life, the price is greatly devalued. In case of having suffered an accident, it would be nice if the seller offered you repair and maintenance invoices, to verify that original parts were used when changing them.
4.INFORM YOURSELF ABOUT YOUR RESTORATIONS
Many of these fans buy these cars at a low price, restore them and try to get the maximum price when selling them. Therefore, if you are going to buy a restored auto, try to get them to show you the invoices, to verify that it still has the main original parts. Keep in mind that if the seller has used non-original parts, the price of the car should be lower.
5.EVALUATE HOW MUCH MONEY WE WILL SPEND LATER
In other words, when you buy a classic car, most of the time you need to repair it, or make small changes to it. Therefore, before buying an old auto you should assess how much money you will have to invest after buying it. Maybe it just needs a coat of paint, but it could also be the case that you need to change the engine in order to drive it.

After reading this article, we can get an idea of ​​what questions we should ask the owner or the salvage yard, to ensure a safe purchase. Also, you should know that it is more reliable to buy a car from a private owner than from a junkyard, since in many of these business will not have the invoices or receipts that I have told you about before.
Comments