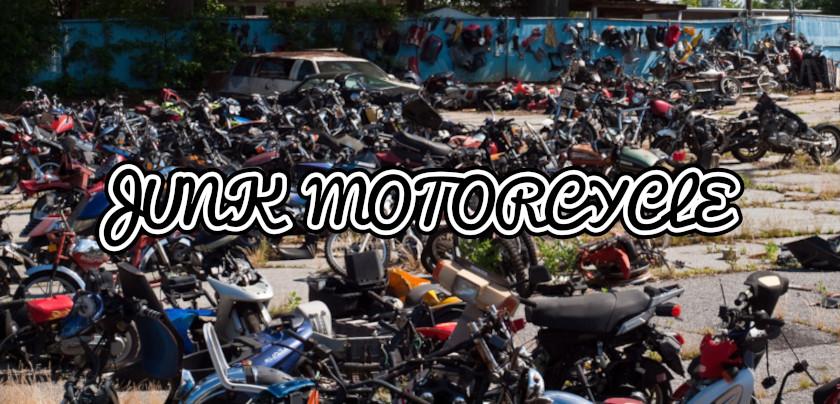 You are thinking of buying an used motorcycle, so our advice is that you do it yourself, that is to say, that you buy a basic motorcycle and then a better one in a junkyard. Then with these two motorcycles you can make one to your liking. If you are a mechanic, without a doubt, this is one of the best options, you will have a relatively good motorcycle, to your liking and very cheap.
That is why here I leave you some advantages of making a motorcycle using the parts that you find in a junkyard.
1. YOU WILL SAVE MONEY
The most notable advantage is that we will save a lot of money. Since the parts are very cheap in salvage yards and are usually in very good condition. We know that junkyards are dedicated to selling parts from other motorbikes, so the parts that we will find will be less than 50% of what they are worth new.
2. IN A SALVAGE YARD YOU HAVE A WIDE CATALOG OF PARTS
Another great advantage is that the junkyards provide thousands of parts, and they will give them to you at the moment, so it is almost certain that we will find the parts we need in a junkyard near you and this saves us time looking for the parts either online or in person.
3. BE ABLE TO HAVE UNIQUE PIECES
The greatest relics are found in the salvage yards, many old and highly valued motorcycle parts that would surely look great on our motorcycle, and best of all, they will be at a reasonable price. Because if we buy the parts from some kind of collector, they would ask us for much more money than in these businesses.
4. VERY CHEAP ORIGINAL PARTS
As in the previous point, we will find the original parts in the house of the brand that is our motorcycle, but surely at a much higher price than in the scrapyard. So if you are looking for original parts, you can also go to the salvage yard to look.
5. DON'T HAVE TO WAIT TO BUY PARTS
Most conventional stores usually have parts in stock and when you ask for a specific one you have to wait for it to be brought from the branch and this can take up to a few days. In a scrapyard, on the other hand, they have all the parts available, and if they have the one you want, you pay for it and take it with you the same day you go.
6. YOU WILL RECYCLE AND TAKE CARE OF THE ENVIRONMENT
Another good option to buy in a junkyard is for circulation, and because this way we can use parts that if no one buys would be recycled. Thus buying them, we can give a second life to those pieces.
Once you know the advantages of buying a motorcycle or its parts in the scrapyard, I hope that you choose to go to the scrapyards to buy and not to the conventional stores where they will charge you much more money.
Comments