Last update on August 21, 2014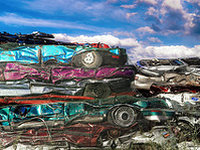 In case immersed in the search of second hand spare parts which an fit your car at the lowest prices but without compromising great warranties near the area of Dunbar (Pennsylvania), this junkyard surely offers what you want. Its business model focuses on the distribution of scrap metal, always with the most rigorous quality control. You can also ask them if you want a valuation of your junk vehicle or if you are interested in buying a second hand vehicle at a low price. It´s viable to contact them by these methods: phone. Additional information: The Butchko Brothers Incorporated opening schedule information isn't offered so far, despite this you can review its website.
Their business model:
scrap metal
USA, Pennsylvania, Fayette, Dunbar
1094 Dunbar Rd, Dunbar, PA (Zipcode: 15431)
Business Hours
Butchko Brothers Incorporated Comments
Place here your opinion here!
Need used parts? Submit your parts request for a quote
Improve your sales with us!
More than 1,000,000 monthly visitors
This section aims to deliver you a little more, as added to the contact details of this junk yard. We work to show our users additional search possibilities with the goal that you can find your junk spares preventing you from wasting time. This listing is sorted from closest to furthest from this city.
Find below more junk yards in the vicinity of Dunbar (Pennsylvania):