Brock Salvage

JunkYard
Saskatoon, Saskatchewan
Want to ADVERTISE this business?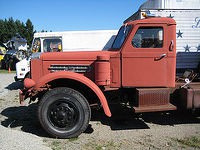 If you are looking for used pieces for your car at the lowest prices and with great guarantees in the surroundings of Saskatoon (Saskatchewan), this business probably has what you want. Its business area targets on the delivery of , always with the most meticulous quality supervision. You can also ask them if you need a valuation of your junk car or if you are interested in buying a junk auto at a low price. It is viable to contact them by these methods: phone or email. Additional info: The Brock Salvage business hours information is not included yet, despite this you can see its website.
What you can find:
Canada, Saskatchewan, Saskatoon
905 Dufferin Ave, Saskatoon, SK (Zipcode: S7J 1B6)
Brock Salvage Schedule
Place here your opinion! Review Brock Salvage now
---
Junkyards near Saskatoon
Find here more wrecking yards in the vicinity of Saskatoon (Saskatchewan):