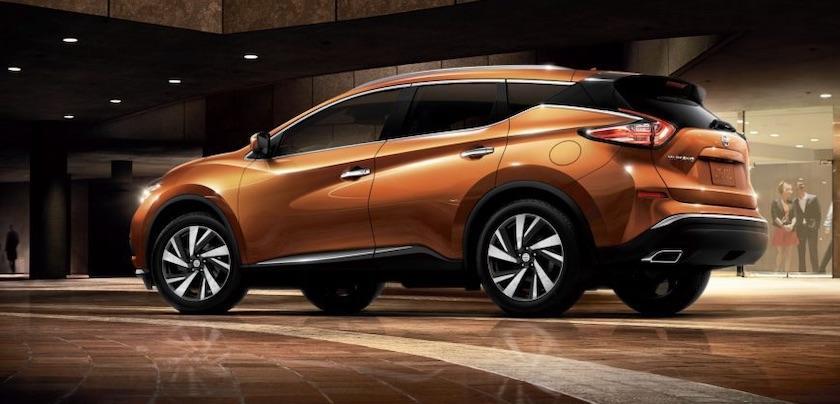 The Nissan Murano has become the main test platform of the Japanese brand for new designs and aesthetics. Sometimes this has resulted in success and international recognition and in others, in learning for the future. The 2019 Murano takes its style one step further, bringing touches of modernity and style, together with luxurious equipment and renewed safety parameters.
Regarding the front of the vehicle, the new V-Motion grille has been incorporated, which gives it a much sportier and more aggressive appearance than its predecessor, as well as a new insertion mesh. On the sides of this new grill we find some redesigned LED headlights, which are the most striking at night.
As for the rear, new LED lights have been mounted, following the design of the headlights. The set is completed by the new wheels of 18 and 20 inches, along with three possible new colors to choose from in the renewed Murano catalog.
Once inside the car, we find a design very similar to what we saw in the previous version. However, the level of equipment Platinum includes renewed leather seats, padded inserts with diamonds and microfiber parts on seats, armrests and doors. Additionally, in the 2019 version three new interior design materials are offered: dark wood for the Platinum level, and light wood and metal for the S, SV and SL models.
As it could not be otherwise, Nissan has taken the opportunity to include the latest version of its Security Shield 360 security package, which will be installed as standard in the Platinum finishing level or if we request the SL package in any other level of equipment. This security package is equipped with these technological characteristics:
automatic emergency braking with pedestrian detection
rear cross traffic alert
notification of involuntary lane change
blind spot detection
automatic high beam
automatic rear braking
Leaving aside these improvements, the engine of the 2019 Nissan Murano has remained. It is a 3.5-liter V-6 engine that offers a total output of 260 horsepower, with variable transmission. It is a front-wheel drive vehicle, except in case of ordering the 4x4 package.
The Murano 2019 was first seen in December last year, at the Nissan exhibition in Bradenton and also in St. Petersburg. At the moment there is no specific date for the launch, but it is said that it could be during the second quarter of 2019.
Comments