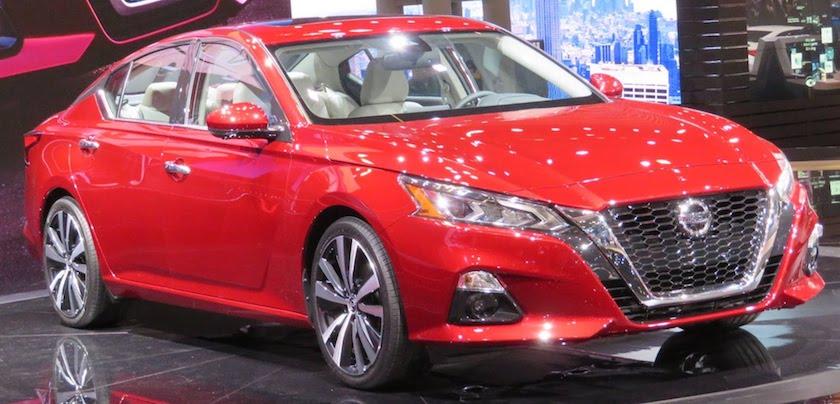 The Nissan Altima is a vehicle that has been on the market for more than 25 years, as it was put on sale for the first time in 1993. From that moment on, it became a leader in sales for the brand and a guarantee of good performance, road comfort and safety for drivers who enjoy sedan. In 2019 Nissan will launch the latest evolution of its automobile that will come equipped with the best technologies and a greater interior, exterior and road refinement.

Following the current market preferences, the new Nissan Altima will be slightly longer and wider than the previous models, plus it will be more glued to the ground, which will improve its aerodynamic coefficient. It will arrive at the dealerships this autumn, with a good offer of adjustments and different options in terms of engines, including the very interesting VC-Turbo of 2 liters of engine capacity, designed to offer a great performance with a minimum consumption. It will replace the V6 engine that is currently sold and will touch the not inconsiderable figure of 250 horsepower and some really surprising consumption figures. Among the technological equipment that will offer we find, for example, an evolution of the ProPILOT Assist system that was released in previous versions of the Nissan Altima and will come as standard in several equipment packages.

As for the multimedia equipment, all the Nissan Altima 2019 models will come equipped with the NissanConnect infotainment system, which includes a high resolution 8-inch color capacitive touch screen, with full compatibility with Android Auto and Apple CarPlay. This multimedia system can include a GPS navigation system and NissanConnect applications according to versions, including an incredible 360-degree Bose audio system with nine speakers with external noise cancellation.

With regard to safety, this new model will include an automatic emergency braking system, the frontal collision warning and the involuntary lane change alert, among others. All these functions come as standard from the most basic Altima 2019 model.

Deepening the idea behind this new model, from Nissan have communicated their intention to give a new air to this segment with the design of the Altima. In the words of Denis Le Vot, senior vice president of the brand: "The new model of Altima is based on 25 years of experience and more than 5 million units sold to date." He also says that: "It is our intention to innovate in the sedan segment in terms of design, quality, refinement in driving and technological advances."

Its launch is scheduled for this fall and is already creating great excitement among fans of Nissan in the United States. As for the current model, the Altima 2018, is still selling fantastically well among drivers looking for a sedan of high quality and very low price. It is still an excellent option for its powerful V6 engine and its magnificent technological proposal, with good offers related to the next departure of the new model.

Comments