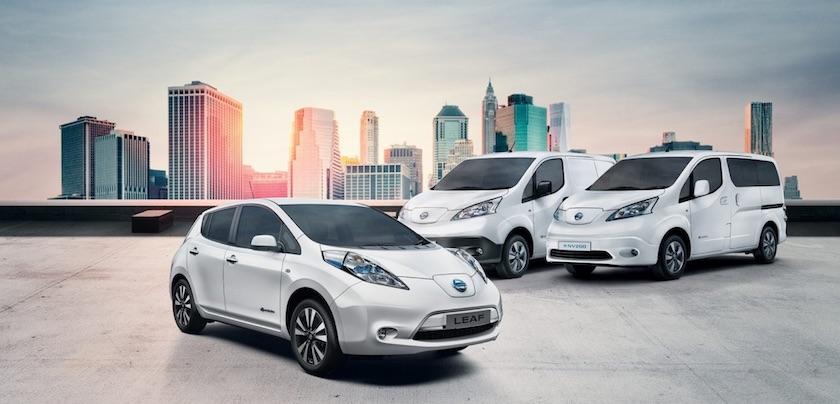 Are you excited about the idea of ​​having an autonomous car that drives for you? Well you should know that the technology that uses this type of vehicles is closer than you think.
In reality, many car models that have been developed including these functions are now sold, but have been intentionally limited.
In this article, we wanted to know the perspective on the future of the autonomous automobile and what could represent most of the users, so we went to Maarten Sierhuis, director of the Nissan Research Center in Silicon Valley to ask him some questions:
Q: In the recent "Nissan 360" event a few months ago, your company announced that it would launch an autonomous vehicle based on the Leaf EV throughout 2020, is that date still maintained?
A: I still can not give you specific details about that, but what I can confirm is that we will launch more than 10 models throughout that year, and that many will include different functions of autonomous driving, both in Europe and Asia and in U.S.
Q: We've been talking about future autonomous cars for a few years. However, Nissan has always differentiated itself from the competition by offering a really nice driving experience, how can this be compatible with a future in which Nissan vehicles drive themselves?
A: Many drivers have expressed their concern in that regard, but for us the pleasure of driving is still one of our main values. What we are looking for from Nissan is a self-driving function that can be used as an option, safely and without causing problems. Imagine that the driver suffers some fatigue while driving in heavy traffic in the city and prefers to do other things instead of doing that. In a situation like this, we understand that autonomous driving can bring a high degree of satisfaction to our customers, since it would free them from stress and give them more free time.
Q: From experience as a manufacturer of Nissan, what is the biggest barrier so that we can see shortly driven vehicles autonomously, with little or no interaction on the part of the driver?
A: As of today, some technical advances are still necessary to allow the autonomous 100% safe driving capacity. A key point is the environment perception systems, which should improve and be more numerous. Currently sensors of this type are still expensive to manufacture, these costs must be reduced so that they can reach consumer vehicles. On the other hand, the existence and updating of high resolution maps for urban environments is essential, this would help enormously. Finally, perhaps the biggest barrier and one of the biggest challenges I think is "human supervision" when the car runs in autonomous mode. At this time it is imperative that the driver is always "aware" of what the vehicle is doing, but in the future (maybe beyond 2020) we should be able to eliminate this interaction safely.
Further references:
Canonical instabilities of autonomous vehicle systems
Dr. Maarten Sierhuis in Nissan Research Center in Silicon Valley

Comments