Thunder Bay Auto Parts

JunkYard
Thunder Bay, Ontario
Want to ADVERTISE this business?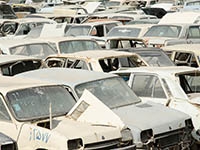 Visitors who are looking for salvage yards focused on the distribution of car parts in the surroundings of Thunder Bay (Ontario), here they have a choice that will not deceive. These are professionals who deeply check the junk auto pieces they sell and deliver the most complete guarantees, so you can acquire them with total tranquility. If you want to get in touch with them, you can do so: phone, email or tollfree. Additional information: The Thunder Bay Auto Parts opening schedule information is not included yet, however, you can see its website.
What you can find: car parts
Canada, Ontario, Thunder Bay
520 Squier Street, Thunder Bay, ON (Zipcode: P7B 4A8)
Thunder Bay Auto Parts Schedule
Thunder Bay Auto Parts Reviews
Leave your opinion! Review Thunder Bay Auto Parts now
---
Junkyards near Thunder Bay
Check this list for additional wrecking yards in the surroundings of Thunder Bay (Ontario):