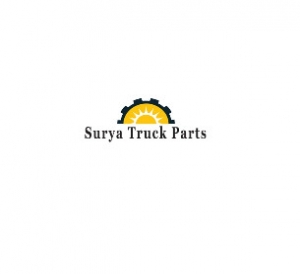 Surya Trucks Parts is a leading heavy truck bumper parts & spares distributor situated in Alberta, Canada. We own distribution centres across the United States and Canada. We are well recognized for delivering heavy truck pieces, trailer spares and accessories that meet or exceed all OEM specifications.

When it comes to replacing heavy truck bumper pieces & components, it requires proper considerations. Surya Truck Parts is one of the most trusted and well-known heavy truck parts supplier in Canada. It offers all kind of parts available that is essential for your vehicle to keep it running in perfect conditions. If you need heavy duty truck spare parts or trailers, feel free to contact us today.
Canada, Alberta, Edmonton
6030 125 Ave NW #2, Edmonton, AB T5W 5J6
Business Hours
Share your comments below!
Need used parts? Submit your parts request for a quote
There exist a colossal variety of makes and models on the market, so there is a probability that you will not locate the second hand parts you are looking for in this junkyard, regardless of its deep inventory. Don't worry, we have thought of everything and found other recyclers for you in the area.
This list (which is organized from nearest to furthest) contains more junkyards in the neighborhood of Edmonton (Alberta):