Last update on March 2, 2019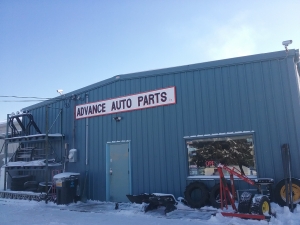 This salvage yard certainly does their absolute best for the customers with friendly service, giant selection of used, recycled and re-manufactured parts. With North America wide parts searching capabilities, If they don't have your parts, they will do their best to find them. USED TIRES to fit cars & trucks of all size. installations are available. very fast and friendly give them a call or visit their website. WWW.ADVANCEAUTOPARTS.ORG (888) 447-3588 [email protected]
What they sell:
car parts
Canada, Alberta, Edmonton
21203-109 Ave, Edmonton, AB (Zipcode: T5S 1X5)
Business Hours
Advance Auto Parts Ltd Comments
Share your comments below!
Need used parts? Submit your parts request for a quote
Improve your sales with us!
More than 1,000,000 monthly visitors
This page pretends to offer you something else, as added to the contact info related to this salvage yard. We work to give our users more search options with the goal that you can find your junk parts preventing you from wasting time. This listing is organized from closest to furthest from this location.
Find below more junkyards in the vicinity of Edmonton (Alberta):