Mickey Truck Bodies - Truck Parts
Mickey Truck Bodies - Truck Parts


High Point, North Carolina
Want to ADVERTISE this business?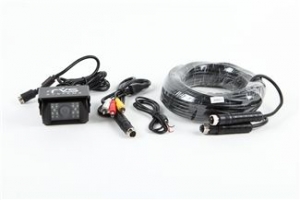 Mickey Truck Bodies Inc. is a family-owned and operated business founded at the beginning of the 20th century. The specialized bodies & trailers produced by us and the spares we deliver outdo in specialities like medical & rescue, beverage distribution, furniture, snack and other food shipment, communications & other vehicle businesses around the world.

We provide TOP quality truck pieces and we have expertise in vehicles in more than 50 countries worldwide. From furniture trailer pieces and door spares to new & second-hand food trailers, we offer whatever you want to keep your business running smoothly.

We also own and manage a national network of refurbishing and service facilities intended to manage all major and minor reconditioning and repair work, including graphics applications, and more. We manage every refurbishing and repair job exclusively according to the concrete needs of our client. We deliver our pieces anywhere in the United States or Canada. For all of your pieces needs, get in touch with us today.
What you can find: car parts atv parts
USA, North Carolina, Guilford, High Point
1305 Trinity Ave., High Point, NC (Zipcode: 27261)
http://www.mickeyparts.com/
Mickey Truck Bodies - Truck Parts Schedule
Mickey Truck Bodies - Truck Parts Reviews
Share your opinion! Review Mickey Truck Bodies - Truck Parts now
---
Junkyards near High Point
Find here more wrecking yards in the area of High Point (North Carolina):