Last update on February 18, 2020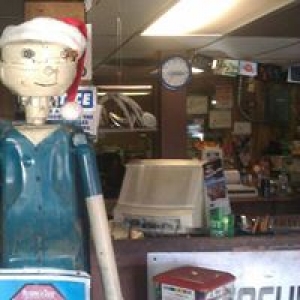 We are a used car parts store located in the East Orlando area. We offer a NO FEE U PULL IT YARD bring your tools and save $$$...We can also pull for you and locate for you if we do not have in stock..
We pay more for junk cars and trucks than anywhere else in Orlando call us today for a quote.
Their business model:
car parts truck parts cash for junk car
USA, Florida, Orange, Orlando
17105 E Colonial Dr, Orlando, FL (Zipcode: 32820)
Operating Hours
J and B Used Auto Parts, Inc. Comments
Place here your comments here!
Need used parts? Submit your parts request for a quote
Improve your sales with us!
More than 1,000,000 monthly visitors
We could not call ourselves the leading junk yard directory on internet for the United States if we didn't deliver you some extra components to assist you in your search for used parts.
Review this list (which is sorted from closest to furthest) for additional junkyards close to the vicinity of Orlando (Florida).
1

1. B & T Auto Parts

5604 Old Winter Garden Rd, Orlando

Purchasers can talk with the friendly managers of this business by this way: email, phone and tollfree. If you want to get the best quality auto spares in the municipality of Orlando (Florida), they are an ineludible pick. This junk yard operational hours information cannot be found but you can check its web.In addition, you may check 1 reviews left by other users.

2

2. Airport Towing

Orlando

Residents of the Orlando surroundings have the opportunity to obtain a wide catalog of second-hand spare-parts suitable for their cars in this salvage yard. It is possible to reach them using: phone, tollfree or email.

3

3. We Buy Junk Cars Orlando

4147 N John Young Parkway Suite #2, Orlando

open now

The best method to economize a lot of money on second hand pieces for your car is to contact a junkyard and this is an excellent election near the Orlando area. They work from Monday to Sunday.

4

4. ECO Green Auto Parts

16969 E Colonial Drive, Orlando

In case you are in the search for the finest second-hand spares in the Orlando neighborhood, this junk yard could be an ideal election to obtain them at a low price. You have the opportunity to contact them via: email or phone. They are open from Monday to Saturday.This salvage yard has been rated 3 times by our users.

5

5. Foster Services Incorporated

1936 Brengle Ave, Orlando

This business aims to offer a very proficient service at incredible prices, with an immense variety of inventory and with the guarantees demanded by its clients. Visitors have the opportunity to reach this junk yard in the municipality of Orlando (Florida). Additional info: This junkyard business hours info cannot be found yet.

6

6. Bee Line Used Auto Parts

419 W Landstreet Rd, Orlando

This business aims to distribute a very capable service at very reasonable prices, with a large diversity of catalog but without giving up the warranties expected by its customers. You can find this wrecking yard near the town of Orlando (Florida). This junkyard business hours info cannot be found yet.

7

7. Affordable Used Auto Parts

48 Seminole Trl, Orlando

You can save large amounts of money on the repairs of your loved auto by acquiring second-hand spare-parts without giving up the minimal warranties in this eminent in Orlando neighborhood wrecking yard. This business timetable info does not appear in our database but you have the possibility to check its website.

8

8. Jackies Auto Sales

Orlando

You can save large amounts of money on the maintenance of your beloved car by buying junk parts with guarantee in this leading in Orlando area junk yard.

9

9. National Cycle Salvage

Orlando

The salvage yard you are looking here is placed close to Orlando (Florida) and it's offering top value vehicle pieces to its possible purchasers near the neighborhood. If you are aimed to demand an estimation for your junk auto or ask for a precise junk spare-part, please contact them via phone, tollfree or email.

10

10. Cycle Salvage

Orlando

This salvage yard aims to provide an highly skilled assistance at lower prices, with a wide diversity of supply and with the guarantees expected by its purchasers. Users can find this junk yard in the municipality of Orlando (Florida).