Island Auto Supply

JunkYard
Brackley, Prince Edward Island
Want to ADVERTISE this business?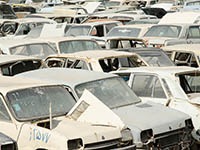 Users who are looking for businesses focused on the distribution of car parts in the vicinity of Brackley (Prince Edward Island), here they have a choice that will not deceive. They are professionals who thoroughly review the used vehicle spares they sell and deliver the best warranties, so you can purchase them with absolute tranquility. In case you want to get in touch with them, you can do so: phone or email. Additional info: The Island Auto Supply business hours information is not included yet, however, you can see its web.
What you can find: car parts
Canada, Prince Edward Island, Brackley
451 Brackley Point Road, Brackley, PE (Zipcode: C1E 3C2)
Island Auto Supply Schedule
Island Auto Supply Reviews
Place here your opinion! Review Island Auto Supply now
Latest blog posts that may be of your interest
Junkyards near Brackley
Check this list for additional scrap yards in the area of Brackley (Prince Edward Island):
Closest Junk Yards to Brackley
Address
Distance
2224 Glenmartin, Montague
42 miles
Do you own an old car or are you looking for second-hand spares for your automobile? We advise you to approach this junk yard, since it offers an enormous catalog. Additional info: The O'Briens Recycling is open from Monday to Saturday.
PO Box 44, Port Howe
69.6 miles
This business is placed in Port Howe (Nova Scotia) and it's delivering high quality vehicle parts to its potential purchasers in the vicinity. If you want to inquire an estimation for your used vehicle or ask for a specific junk piece, you can contact them via phone or email.
RR#3, 2713 Westville Rd, New Glasgow
90.3 miles
Neighbors of the New Glasgow surroundings can access an inmense catalog of used parts for their vehicles in this business. You can get in touch with them using: tollfree, phone and email. More information: The T&W Auto Centre Ltd. opening schedule info is not included so far.
3426 Smith Road, Rte 152, PO Box 22, St. Louis
99.1 miles
This salvage yard situated in the municipality of St. Louis (Prince Edward Island), offers an highly competent service to its clients, offering excellent discounts but with the best excellency and a large variety of catalog. You have the possibility to get in touch with them using: email, phone or tollfree.