Last update on June 19, 2023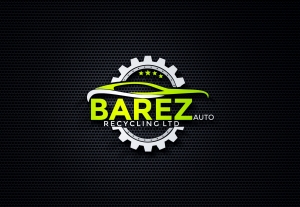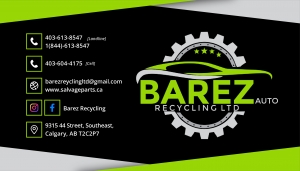 Calgary and surrounding are is well served and looked after by a team of professionals who's sole aim is customer service. Barez Auto Recycling LTD is a family owned and operated business. As a full service Auto Wrecker you can find all kinds of used parts here from Imports, domestic and truck parts. With over 5 Million in inventory and growing everyday there is no part too small that we cannot help with. We take pride in our exceptional customer service and the quality of used parts we provide to all our customers.
What you can buy:
car parts
9315-44 STREET SE, Calgary, AB (Zipcode: T2C2P7)
Operating Hours
BAREZ AUTO RECYCLING LTD Reviews
Need used parts? Submit your parts request for a quote
Improve your sales with us!
More than 1,000,000 monthly visitors
There exist a huge variety of makes and models on the market, so there's a possibility that you will not find the second hand pieces you are looking for in this salvage yard, regardless of its deep inventory. Don't worry, we have thought of everything and found other recyclers for you nearby.
This listing (which is arranged from nearest to furthest) delivers more junk yards close to the surroundings of Calgary (Alberta):