Last update on December 29, 2015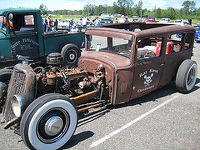 Interested parties have the possibility to access this junk yard near the vicinity of Burnaby (British Columbia). It offers car parts to its purchasers. If you want to inquire on any spare parts, junk car value estimation, trade or get a junk car, you can contact the business by using tollfree or phone. The Affordable Auto Parts opening schedule information is not included yet, however, you can access its website.
Their business model:
car parts
Canada, British Columbia, Burnaby
6093 Spur Ave., Burnaby, BC (Zipcode: V3N 2V3)
Business Hours
Affordable Auto Parts Reviews
Share your opinion below!
Need used parts? Submit your parts request for a quote
Improve your sales with us!
More than 1,000,000 monthly visitors
This page pretends to offer you something else, as added to the contact details of this junkyard. We try to show you additional search options with the goal that you can locate your junk spares as soon as possible. This list is organized from closest to farthest from this location.
Locate under these lines additional wrecking yards in the area of Burnaby (British Columbia):