Last update on December 29, 2015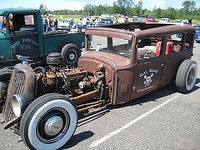 Buyers can locate this wrecking yard in the city of Burnaby (British Columbia). It delivers car parts and scrap metal to its purchasers. In case you are aimed to inquire about any used pieces, estimated junk car value, get cash for junk autos or junk cars for sale, you can contact the business by using email or phone. The Reids Auto Recycling Ltd. opening schedule information is not present so far.
What they sell:
scrap metal car parts
Canada, British Columbia, Burnaby
6064 Trapp Avenue, Burnaby, BC (Zipcode: V3N 2V4)
Business Hours
Reids Auto Recycling Ltd. Comments
Place here your comments now!
Need used parts? Submit your parts request for a quote
Improve your sales with us!
More than 1,000,000 monthly visitors
This page aims to provide you a little more, as added to the contact details related to this salvage yard. We try to give our visitors additional search opportunities so that you can find your used spare parts preventing you from wasting time. This listing is organized from closest to farthest from this city.
Find under these lines other salvage yards close to the vicinity of Burnaby (British Columbia):