Last update on January 24, 2017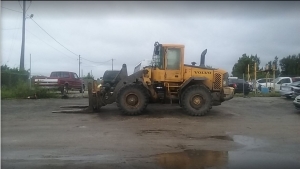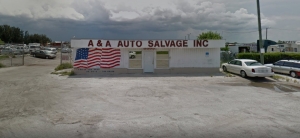 We Service all of Florida and Treasure Coast. We remove your junk vehicle from your property. We accept donations or just get it removed. We pick it up hassle free. We all benefit from a cleaner earth. We at AA Auto Salvage handle all of the business so you can get back your time and money. No vehicle is too big, whether it's wrecked, runs, blown motor whatever the case we pick it up same day. We remove the car and put the cash in your pocket! Conveniently Located on US1 in Fort Pierce.
What you can find:
car parts classic parts motorcycle parts scrap metal truck parts atv parts rv parts tractor parts cash for junk car
USA, Florida, St Lucie, Fort Pierce
3685 North U.S. 1, Fort Pierce, FL (Zipcode: 34946)
Business Hours
A & A Auto Salvage Inc Comments
Need used parts? Submit your parts request for a quote
Improve your sales with us!
More than 1,000,000 monthly visitors
This page wants to offer you a little more, apart from the contact details of this junkyard. We try to show you additional search options so that you can find the cheaper second hand pieces in the shortest possible time. This list is organized from closest to farthest from this municipality.
Check here additional wrecking yards close to the vicinity of Fort Pierce (Florida):