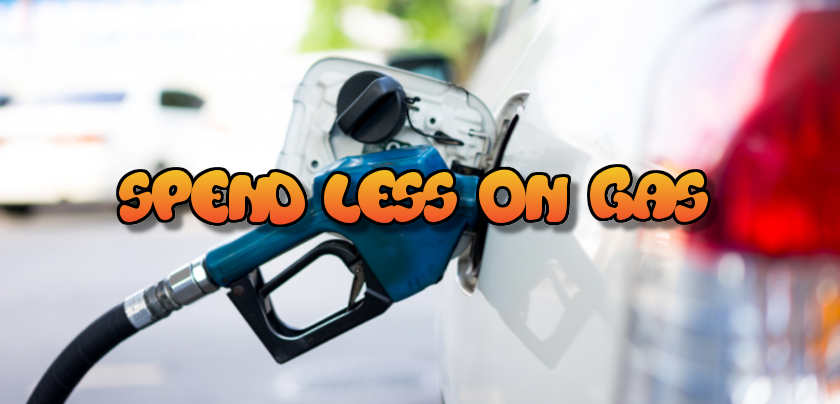 Lately, and due to inflation, the price of all products is rising, especially gasoline. So in order not to break the bank every week, here are some tips to save gas.
1. ALWAYS HAVE THE TIRES WELL INFLATED

Keeping the tires under inflated can cause the car to use more gasoline than it should. Therefore, check how much pressure your tires need and inflate the tires to the necessary level. This way we will save some gasoline while driving.
2. SELL SOME USED PARTS YOU HAVE

In many junkyards they buy metal spare parts. Therefore, if you have pieces of metal that you do not use or have due to losses, you can sell them and earn some money.
3. PUT ON CRUISE CONTROL WHENEVER YOU CAN

If you are going to make a trip, medium long, or if you are going on a smooth road, the best is the cruise mode. This will save gasoline, and will let us rest our legs even for a while. Although most old cars don't have this function, but if your car offers it, you should definitely use it.
4. ACCELERATE SLOWLY

In the movies, we always see that when they accelerate they go full throttle. But this is not the best option in order not to spend gasoline. So if you want to save gas you should accelerate slowly whenever you can.
5. GO FROM PREMIUM

Premium gasoline has no better things than regular gasoline. Therefore, if you do not have much money, do not buy it. Regular gasoline does the same job as premium and for less money.
6. SELL SOME USED PARTS YOU HAVE

In case you have not heard in the second point, I repeat it, sell your metal items that you do not use. They will actually give you money for it.
7. REGISTER ON THE PAGE OR WEBSITE OF THE GAS STATION YOU NORMALLY GO TO

Normally, gas stations offer great discounts if we enter their website, many times they will give us a kind of card, which if we hand it over when paying, will give us more offers for the next purchase.
8. PAY IN CASH

Many gas stations offer an extra discount when paying in cash. Although we live in a time when it is difficult to carry cash in hand. It is recommended to pay in cash for the great discounts.
9. FIND THE CHEAPEST GAS STATIONS

Gasoline prices vary greatly depending on the gas station you go to. Therefore, it is good that you find out which are the cheapest in your city. To inform you there are many pages where you can find information.
10. BUY USED SPARE PARTS FOR YOUR CAR

If you have a breakdown in your car and need to repair something or replace a part, it is best to buy second-hand or junk parts and thus save some money when we have to fix it.

By following any of these tips, you'll likely see on your receipts that less money is being spent on your car than was previously spent.

Comments