Last update on March 12, 2023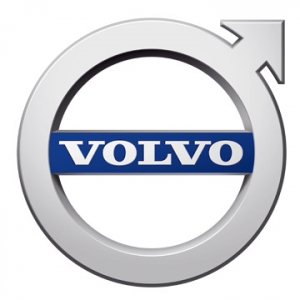 Volvo Cars Brooklyn is your premier retailer of new, used, and certified pre-owned Volvo cars. The dedicated sales staff and top-trained technicians at our Volvo dealer are here to make your auto shopping and maintenance experience faster and easier. Visit our virtual showroom to compare Volvo models, research, test drive, purchase, value your trade-in, apply for financing or customize your payments, all directly from home. We also offer valet service, at home test drives and vehicle deliveries.

Visit our website to check the latest inventory, from new Volvo, used Volvo, certified pre-owned Volvo and learn more about our Volvo parts and service.
Their business model:
car parts
USA, New York, Kings, Brooklyn
81 39th Street, Brooklyn, NY (Zipcode: 11232)
Business Hours
Want to sell your junk car for cash?
Wanting to quickly get top dollar cash for your junk auto? If so, you come to the appropriate location.
Fill out the step-by-step form in under 2 minutes by providing the details regarding your vehicle.
Receive the purchase offer for your car immediately and without any obligation and find out the sum you will receive for your car.
Get immediate payment and benefit from the ease of free towing service. Sell your vehicle with no worries, since it will be retrieved from anywhere at no extra cost.
Volvo Cars Brooklyn Reviews
Need used parts? Submit your parts request for a quote
Improve your sales with us!
More than 1,000,000 monthly visitors
We could not call ourselves the best salvage yard directory online for the United States if we didn't deliver you some extra components in order to help you in your search for second-hand parts.
Check this listing (which is arranged from closest to farthest) for more junkyards close to the surroundings of Brooklyn (New York).
1

1. F & S Auto Sales & Parts

202 Sheffield Ave, Brooklyn

The perfect technique to economize large amounts of money on used pieces suitable for your vehicle is to contact a junkyard and this is a great choice near the Brooklyn zone. Additional information: This junkyard business hours info cannot be found yet.

2

2. Jet Auto Wreckrs

5805 Kingsway Pl, Brooklyn

Citizens of the Brooklyn zone have the opportunity to access a gargantuan stock of used parts suitable for their vehicles in this junkyard. You can contact them using: phone. Additional information: The Jet Auto Wreckrs timetable info is not available, despite this you can visit its web.

3

3. Century Salvage LTD

Brooklyn

Do you have an used car or are you immersed in the search of second-hand parts for your automobile? This site suggest to approach this business, since it provides an immense stock.

4

4. CLASS A CARS-N-PARTS

Brooklyn

It's easy to economize a lot of money on the reparation of your prized auto by purchasing second-hand pieces with warranty in this prominent in Brooklyn vicinity wrecking yard.

5

5. J & M Used Auto Parts

Brooklyn

Interested users can talk with the welcoming managers of this wrecking yard by this way: email, tollfree or phone. If you want to purchase the best quality auto pieces in the city of Brooklyn (New York), they are an ineludible choice.

6

6. M.T Scrap, Inc.Cash For Junk Cars

Brooklyn

The finest technique to economize hundreds of dollars on spare parts for your vehicle is by visiting a wrecking yard and this is a very good pick in the Brooklyn neighborhood.

7

7. Nu-Boro Auto Parts, Inc.

Brooklyn

Buyers have the possibility to visit the attentive managers of this junk yard by these methods: tollfree, email or phone. If you are aimed to acquire the best quality vehicle spares in the municipality of Brooklyn (New York), they are an inescapable choice.

8

8. Ram Auto Wreckers

Brooklyn

It's easy to save large amounts of money on the maintenance of your loved vehicle by getting junk pieces with warranty in this leading in Brooklyn area business.

9

9. Terminal Auto & Truck Parts

Brooklyn

It's easy to economize hundreds of dollars on the conservation of your prized vehicle by acquiring junk spares without giving up the necessary warranties in this prominent in Brooklyn neighborhood wrecking yard.

10

10. Two Dan's Enterprises, Inc.

Brooklyn

Buyers have the opportunity to visit this wrecking yard close to the vicinity of the municipality of Brooklyn (New York). Its essential business model is the distribution of vehicle pieces at the best prices in the area but without giving up all the warranties that you could request. In case you need to contact them, you can achieve it by these methods: email, tollfree or phone.