Last update on October 20, 2022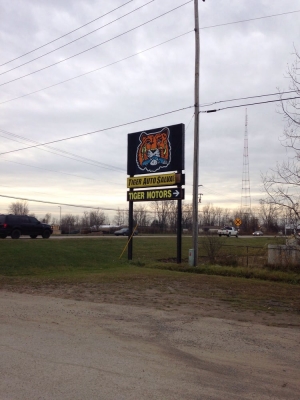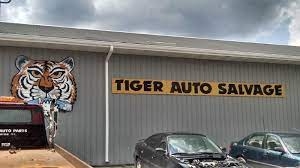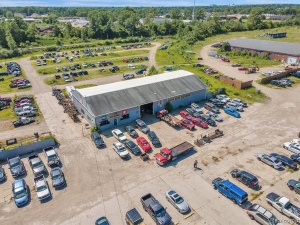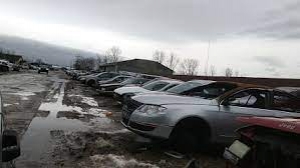 This Salvage yard placed in the municipality of Burton (Michigan), delivers car parts to its purchasers. To inquire on any second-hand parts, estimated junk car value, sell or buy used vehicles, please contact via phone or email. We are Tiger Auto Salvage. We always do the right thing first! Opening schedule information can be located below these lines.
Their business model:
car parts classic parts truck parts cash for junk car
USA, Michigan, Genesee, Burton
3191 E BRISTOL RD, Burton, MI (Zipcode: 48529)
Business Hours
TIGER AUTO SALVAGE on YouTube
TIGER AUTO SALVAGE Reviews
Place here your comments now!
Need used parts? Submit your parts request for a quote
Improve your sales with us!
More than 1,000,000 monthly visitors
We could not call ourselves the leading salvage yard directory on internet for the United States if we didn't provide you some additional components in order to help you in your search for second-hand spare parts.
Check this list (which is sorted from closest to furthest) for more junk yards in the vicinity of Burton (Michigan).
1

1. All-Tech Performance-Burton

Burton

The junkyard we show here is located in Burton (Michigan) and it's distributing incredible value auto parts to its possible customers near the proximity. If you are aimed to demand a quote for your used automobile or ask for a precise second-hand spare, feel free to contact them via phone, tollfree and email.

2

2. Mike's Auto

Flint

4.5 miles

Customers can locate this business in the proximity of the city of Flint (Michigan). Its main business area is the distribution of auto pieces with the lowest prices in the surroundings and providing all the warranties that you could require. If you are aimed to get in touch with them, you can do this by these methods: tollfree, phone or email.

3

3. Cut Rate Auto Parts

Flint

4.5 miles

This salvage yard aims to provide an highly proficient service at lower prices, gathering a large depht of inventory and with the guarantees expected by its purchasers. Users can locate this junk yard in the town of Flint (Michigan).

4

4. J & S Auto Parts

Flint

4.5 miles

This wrecking yard located near the surroundings of Flint (Michigan), delivers a very competent service to its customers, with tremendous offers but with the highest quality and an extensive variety of inventory.

5

5. D & W AUTO PARTS

Flint

4.5 miles

The perfect method to avoid wasting hundreds of dollars on second hand pieces suitable for your vehicle is by approaching a junk yard and this is an exceptional election in the Flint area. This salvage yard has been rated 1 times by previous users.

6

6. Vision auto core

Grand Blanc, Grand Blanc

4.8 miles

The salvage yard listed here is wich operates near Grand Blanc (Michigan) and it's distributing top value vehicle parts to its eventual purchasers near the neighborhood. In case you are aimed to request a quote for your junk car or plead for a specific junk spare-part, you can contact them via email, phone or tollfree.

7

7. The Fish Market Plus...Inc

Otisville

12.6 miles

The finest method to economize large amounts of money on spare pieces for your vehicle is to contact a wrecking yard and this is an excellent option near the Otisville location.

8

8. ABC Auto Recycling

11544 N Saginaw Rd, Clio

13.8 miles

Habitants of the Clio surroundings can buy an enormous stock of used spare-parts suitable for their vehicles in this salvage yard. It is possible to reach them via: phone. Additional info: They work from Monday to Friday.

9

9. Fenton Auto Salvage Used Car Sales

1200 Torrey Rd, Fenton

14.1 miles

Neighbors of the Fenton zone can access an extensive inventory of second hand spares compatible with their autos in this salvage yard. It is possible to contact them via: email or phone. They are open Monday to Friday.

10

10. M 21 Auto and Truck Salvage

2610 Imlay City Rd, Lapeer

15.1 miles

This business aims to distribute a very specialized and qualified service at very reasonable prices, gathering a wide variety of inventory but without giving up the guarantees requested by its clients. Users can meet this salvage yard near the city of Lapeer (Michigan). They are open Monday to Friday.Additionally, you may read 1 opinions left by our visitors.