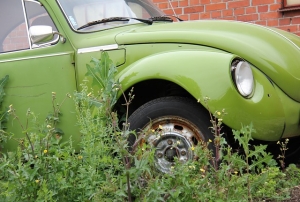 ScrapyMotors is ready to buy your old junk car if you want to remove it from your garage. Our driver will pickup your car at any time. So, if you want to sell your damaged or old car, just tell us and the rest will be done instant.
Reference Schneider auto Wrecking,16917 Steeles Ave, Toronto L0P 1E0
Operating Hours
Place here your opinion now!
Need used parts? Submit your parts request for a quote
This page aims to deliver you something else, as added to the contact information related to this junkyard. We try to give our users additional search options with the goal that you can find your used parts in the shortest possible time. This listing is sorted from nearest to furthest from this city.
Locate here other wrecking yards close to the vicinity of Toronto (Ontario):
1

; GBP

1. Scrap Car Removal Toronto

69 Holly St Unit 25, Toronto, ON M4S 3A5

Do you own a decrepit auto or are you aimed to find used spare-parts for your car? This website suggest a visit to this junkyard in Toronto, since it gathers a huge supply. This junkyard opening hours information is not available yet.Additionally, you can check 3 thoughts left by our visitors.

2

; SP

2. Boston Auto Wreckers

113 McCormack Street, Toronto M6N 1X8

If you are in the task of looking for the highest quality used pieces in the Toronto area, this junkyard can be a perfect election to purchase them at a low price. You can get in touch with them using: phone and email.

3

; GBP

3. Auto Heaven

7 Vanley Crescent, Toronto, ON M3J 2B7

The salvage yard we show here is placed near Toronto (Ontario) and it's offering the greatest performance vehicle spares to its possible visitors close to the vicinity. If you need to inquire an estimation for your old vehicle or ask for a specific junk spare-part, please get in touch with them using phone. In addition, you may read 2 thoughts left by other users.

4

; SP_GBP

4. Cooksville Auto Recycling

3402 Mavis Rd, Mississauga, ON L5C 1T8

The best method to avoid wasting hundreds of dollars on second-hand parts suitable for your automobile is to contact this junkyard in the Mississauga surroundings, this is a very good option. They work from Monday to Saturday.Other visitors have shared 1 reviews about this company.

5

; SP_GBP

5. Scrap Car Removal GTA

6809 Invader Crescent unit #9, Mississauga, ON L5T 2B7

open now

It's easy to avoid wasting a lot of money on the conservation of your well-liked vehicle by buying second hand pieces without giving up the minimal warranties in this eminent in Mississauga surroundings salvage yard. Contact them by: email and phone.

6

; GBP

6. Ali Scrap Cars Removal| Mississauga, Ontario, Canada

1824 Bonnymede Dr, Mississauga, ON L5J 1E1

open now

junkyard

junk car removal

towing service

Stablished as one of Mississauga's top junkyards, they provide a diverse inventory of vehicle parts. Pay them a visit and consult their expert team without hesitation. Contact them via phoneOther users have left 1 reviews about this business.

7

; GBP

7. Cash for Scrap Cars

1405 Mississauga Vly Blvd #921, Mississauga, ON L5A 4A4

You can avoid wasting hundreds of dollars on the repairs of your well-liked automobile by getting junk parts without giving up the expected warranties in this eminent in Mississauga neighborhood salvage yard. Contact them by: phone. Other customers have left 3 thoughts about this business.

8

; GBP

8. Boston Auto Wreckers

113 McCormack St, York, ON M6N 1X8

salvage yard

used auto parts

Visitors have the possibility to reach this junkyard near the environs of the city of York (Ontario). Its major business area is the distribution of auto spares with the most reasonable prices in the area but without giving up all the warranties that you could require. In case you want to get in touch with them, you can achieve this by these methods: phone. Other users have left 3 reviews about this salvage yard.

9

; GBP

9. Scrap Car Removal

20 Shore Breeze Dr, Etobicoke, ON M8V 1A1

They deliver a very specialized and capable service at very reasonable prices, gathering an immense variety of catalog but without giving up the warranties demanded by its customers. You have the opportunity to meet this business in the city of Etobicoke (Ontario). This junkyard operational hours info cannot be found yet.This company has been rated 2 times by previous users.

10

; GBP

10. RA SCRAP CARS REMOVAL

12 Stafford Dr, Brampton, ON L6W 1L4

If you are in the search for the highest quality second-hand pieces near the Brampton surroundings, this junkyard is an ideal pick to get them at a great price. You have the opportunity to get in touch with them using: phone. This business has been rated 1 times by our visitors.