Last update on August 31, 2023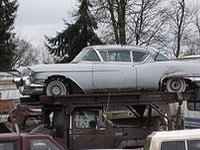 Looking for used engines and transmissions? Look no further than Optimal Auto Parts! Our extensive inventory boasts a wide range of high-quality used engines, transmissions, and other auto parts for your vehicle. Whether you need a single used engine or multiple transmissions, we have you covered. Experience the difference in quality and service with our reliable options. Choose Optimal Auto Parts for all your used engine and transmission needs!

What they do:
car parts
USA, California, Ventura, Oxnard
#1043 1000 Town centre drive suite 300 Oxnard, CA 93036 United States, Oxnard, CA (Zipcode: 93036)
Business Hours
Optimal Auto Parts Reviews
Place here your review below!
Need used parts? Submit your parts request for a quote
Improve your sales with us!
More than 1,000,000 monthly visitors
There exist a vast assortment of makes and models for sale, so there's a possibility that you won't find the second-hand spare parts you're looking for in this junkyard, regardless of its impressive catalogue. Don't worry, we've already thought about that and gathered other businesses for you in the area.
This listing (which is arranged from closest to farthest) provides additional wrecking yards close to the surroundings of Oxnard (California):
1

1. Fifth St Auto Salvage in Oxnard - El Yonke de Oxnard

501 Pacific Ave, Oxnard

The business we show here is situated in Oxnard (California) and it's offering the best performance vehicle spares to its possible visitors near the environs. In case you want to inquire a valuation for your used auto or ask for a precise second-hand spare-part, you can contact them via email or phone. Other visitors have left 2 thoughts about this business.

2

2. INFINITI at Oxnard

1701 Auto Center Dr, Oxnard

The perfect way to avoid wasting a lot of money on second hand parts for your automobile is to contact a salvage yard and this is an outstanding pick close to the Oxnard surroundings. They are open from Monday to Sunday.

3

3. Rescue Mission Alliance Auto

315 N. A St., Oxnard

The best technique to avoid wasting large amounts of money on spare pieces for your vehicle is by visiting a salvage yard and this is a very good pick in the Oxnard neighborhood. Additional info: This salvage yard schedule info does not appear in our database but you have the option to check its website.

4

4. Collision Parts & Supplies

2805 E Vineyard Ave, Oxnard

This junk yard settled close to the city of Oxnard (California), provides a very professional service to its buyers, with attractive bargains but with the expected excellency and a substantial variety of inventory. This junkyard business hours information is not available yet.

5

5. Chucks Auto Parts & Salvage

3979 E Hueneme Rd, Oxnard

Purchasers have the possibility to locate this business in the proximity of the municipality of Oxnard (California). Its major business model is the sale of auto spare parts at the most reasonable prices in the vicinity but without giving up all the guarantees that you could expect. In case you are aimed to contact them, you can achieve this this way: phone.

6

6. Chucks Auto Parts and Salvage

Oxnard

Neighbors of the Oxnard neighborhood have the possibility to access an enormous stock of second-hand spares for their vehicles in this junk yard. You can reach them via: email, phone or tollfree.

7

7. Geans Auto Wrecker

1515 Mountain View Ave, Oxnard

Do you own a junk car or are you looking for second-hand parts for your auto? This site advise you to approach this junk yard, since it provides a gargantuan inventory. More info: The Geans Auto Wrecker schedule info cannot be found, however, you can check their website.

8

8. B & S Auto Salvage

Ventura

12.6 miles

If you're in the task of looking for the cheapest junk spares in the Ventura vicinity, this salvage yard could be an excellent pick to get them at a great price. You have the opportunity to get in touch with them via: tollfree, phone and email.

9

9. Roscoe Auto Salvage

175 Dubbers St, Ventura

12.6 miles

This salvage yard settled in the municipality of Ventura (California), offers a very specialized and competent service to its purchasers, with attractive offers but without giving up the expected quality and a substantial variety of supply. This salvage yard operational hours info is not available yet.

10

10. Tri County Motorcycle Salvage

Ventura

12.6 miles

Are you the owner of an used car or are you trying hard to locate cheap spare parts compatible with your auto? We suggest a visit to this business, since it delivers an extensive supply.