Last update on May 21, 2018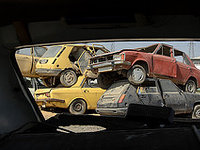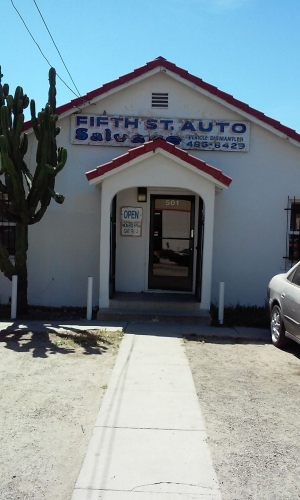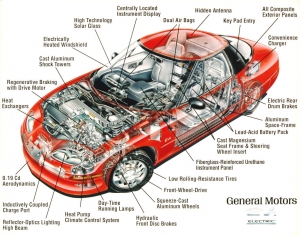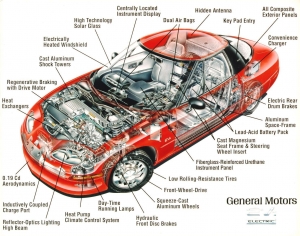 You can find this scrap yard in the city of Oxnard (California). It provides scrap metal and car parts to its customers. If you want to ask on any used parts, estimated junk car value, sell or buy junk cars, you can contact the dealer via phone. The friendly team supports you in helping you find the right auto part at a great price with great warranty.
What they buy and/or sell:
car parts motorcycle parts scrap metal truck parts rv parts cash for junk car
USA, California, Ventura, Oxnard
501 Pacific Ave, Oxnard, CA (Zipcode: 93030)
Operating Hours
Fifth St Auto Salvage in Oxnard - El Yonke de Oxnard Comments
Need used parts? Submit your parts request for a quote
Improve your sales with us!
More than 1,000,000 monthly visitors
This section wants to deliver you something else, apart from the contact info related to this salvage yard. We try to show our users additional search options so that you can locate your used parts as soon as possible. This listing is arranged from closest to furthest from this city.
Find under these lines additional junkyards in the surroundings of Oxnard (California):
1

1. Geans Auto Wrecker

1515 Mountain View Ave, Oxnard

Do you own a junk car or are you looking for second-hand parts for your auto? This site advise you to approach this junk yard, since it provides a gargantuan inventory. More info: The Geans Auto Wrecker schedule info cannot be found, however, you can check their website.

2

2. Optimal Auto Parts

#1043 1000 Town centre drive suite 300 Oxnard, CA 93036 United States, Oxnard

This salvage yard wich operates near the town of Oxnard (California), distributes an highly competent service to its buyers, with incredible discounts but with the highest excellency and an extensive breadth of inventory. The Optimal Auto Parts is open Monday to Saturday.

3

3. INFINITI at Oxnard

1701 Auto Center Dr, Oxnard

The perfect way to avoid wasting a lot of money on second hand parts for your automobile is to contact a salvage yard and this is an outstanding pick close to the Oxnard surroundings. They are open from Monday to Sunday.

4

4. Collision Parts & Supplies

2805 E Vineyard Ave, Oxnard

This junk yard settled close to the city of Oxnard (California), provides a very professional service to its buyers, with attractive bargains but with the expected excellency and a substantial variety of inventory. This junkyard business hours information is not available yet.

5

5. Rescue Mission Alliance Auto

315 N. A St., Oxnard

The best technique to avoid wasting large amounts of money on spare pieces for your vehicle is by visiting a salvage yard and this is a very good pick in the Oxnard neighborhood. Additional info: This salvage yard schedule info does not appear in our database but you have the option to check its website.

6

6. Chucks Auto Parts & Salvage

3979 E Hueneme Rd, Oxnard

Purchasers have the possibility to locate this business in the proximity of the municipality of Oxnard (California). Its major business model is the sale of auto spare parts at the most reasonable prices in the vicinity but without giving up all the guarantees that you could expect. In case you are aimed to contact them, you can achieve this this way: phone.

7

7. Chucks Auto Parts and Salvage

Oxnard

Neighbors of the Oxnard neighborhood have the possibility to access an enormous stock of second-hand spares for their vehicles in this junk yard. You can reach them via: email, phone or tollfree.

8

8. American Motorcycle Specialist

Ventura

12.6 miles

You can economize large amounts of money on the reparation of your prized auto by purchasing junk pieces without giving up the minimal warranties in this prominent in Ventura neighborhood junkyard.

9

9. Roscoe Auto Salvage

175 Dubbers St, Ventura

12.6 miles

This salvage yard settled in the municipality of Ventura (California), offers a very specialized and competent service to its purchasers, with attractive offers but without giving up the expected quality and a substantial variety of supply. This salvage yard operational hours info is not available yet.

10

10. Tri County Motorcycle Salvage

Ventura

12.6 miles

Are you the owner of an used car or are you trying hard to locate cheap spare parts compatible with your auto? We suggest a visit to this business, since it delivers an extensive supply.