Metalico North East


North East, Pennsylvania
Want to ADVERTISE this business?
Last update on March 8, 2017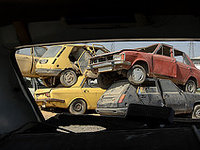 This scrap yard situated in the city of North East (Pennsylvania), offers car parts to its clients. To inquire on any used parts, estimated junk car value, get cash for junk cars or junk cars for sale, please contact via email and phone. They buy all grades and types of scrap metal. You can also donate your car to the charity of your choice.
What you can find: car parts scrap metal truck parts cash for junk car
USA, Pennsylvania, Erie, North East
10224 W. Main Road, North East, PA (Zipcode: 16428)
www.metaliconortheast.com
Metalico North East Schedule
Metalico North East Reviews
Place here your opinion! Review Metalico North East now
---
Junkyards near North East
Review this list for additional salvage yards in the surroundings of North East (Pennsylvania):