Last update on October 14, 2022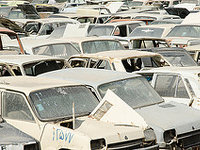 Purchasers have the possibility to find this junk yard close to the surroundings of Marion (North Carolina). It delivers car parts to its purchasers. If you want to ask on any used parts, estimated junk car value, trade or acquire a junk car, you can contact the dealer by using tollfree, phone and email. The Import Auto Salvage opening schedule information isn't present so far.
What they do:
car parts
USA, North Carolina, McDowell, Marion
1197 Roby Conley Road, Marion, NC (Zipcode: 28752)
Operating Hours
Want to sell your junk car for cash?
If you need to quickly get rid of your used vehicle and receive top dollar cash for it, then you have arrived at the appropriate location.
Fill out the step-by-step form in under 2 minutes by giving the details regarding your vehicle.
With no obligation, get the purchase offer for your vehicle immediately. See the sum you will receive for your vehicle.
Get immediate payment and benefit from the convenience of free towing service. Sell your car without worries, since it will be collected from wherever at no extra cost.
Import Auto Salvage Comments
Need used parts? Submit your parts request for a quote
Improve your sales with us!
More than 1,000,000 monthly visitors
This section aims to provide you something else, as added to the contact info related to this junkyard. We work to show our users more search possibilities with the goal that you can find the best second hand pieces as soon as possible. This listing is arranged from nearest to furthest from this municipality.
Find here other junk yards close to the surroundings of Marion (North Carolina):