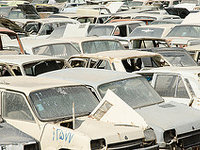 This wrecking yard placed in the municipality of Avenel (New Jersey), offers car parts to its buyers. To ask on any second hand parts, junk auto quotes, sell or acquire second hand vehicles, please get in touch with them by phone. The Homestead Auto Sales is open Monday to Friday.
USA, New Jersey, Middlesex, Avenel
219 Homestead Ave, Avenel 7001
Business Hours
Leave your comments here!
Need used parts? Submit your parts request for a quote
We could not call ourselves the finest junk yard database online for the U.S. if we didn't deliver you some extra components in order to assist you in your search for second-hand parts.
Check this list (which is arranged from closest to farthest) for additional junk yards close to the vicinity of Avenel (New Jersey).