Last update on December 29, 2015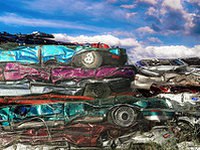 If you are looking for used pieces for your auto at the most competitive prices and with good guarantees in the vicinity of Saint-Philippe de Laprairie (Quebec), this junk yard surely delivers what you need. Its business model focuses on the distribution of car parts, always including the most meticulous quality supervision. You can also inquire them if you need a valuation of your second-hand car or if you are aimed to buy an used auto at a good price. It is viable to get in touch with them by these means: phone or email. Additional information: The G & C pièces d'autos inc. operating schedule information is not present yet.
What they do:
car parts
Canada, Quebec, Saint-Philippe-de-Néri
1545, route 217, Saint-Philippe de Laprairie, QC (Zipcode: J0L 2K0)
Operating Hours
G & C pièces d'autos inc. Comments
Need used parts? Submit your parts request for a quote
Improve your sales with us!
More than 1,000,000 monthly visitors
This page aims to deliver you a little more, apart from the contact info related to this junkyard. We try to show you additional search options with the goal that you can locate nearby junk spare parts preventing you from wasting time. This list is arranged from closest to farthest from this city.
Locate under this text other junkyards in the surroundings of Saint-Philippe-de-Néri (Quebec):