Last update on January 3, 2023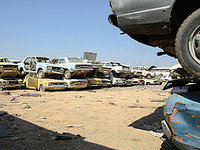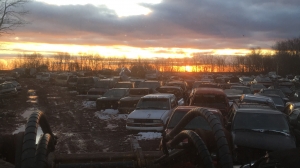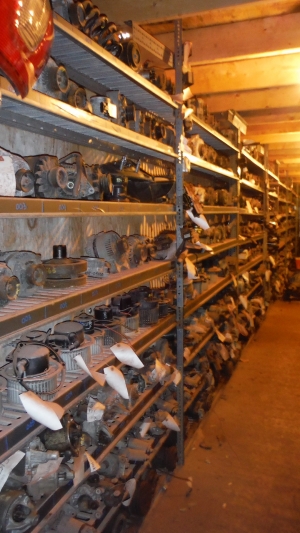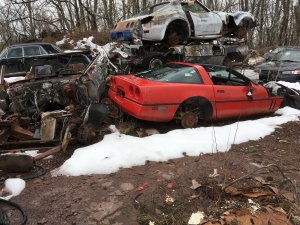 In the vicinity of Monticello (New York) is stablished this wrecking yard, which is ideal for drivers aimed to find and purchase the best used spares compatible with their vehicles, but without having to spend too much dollars. There you will be able to find scrap metal or car parts without compromising the best guarantees in the sector and great customer service. If you want to contact them, you can do so: phone. Additional info: The Fast Eddies Auto Wreckers opening schedule information is not included so far, however, you can see its web.
What they buy and/or sell:
car parts scrap metal truck parts
USA, New York, Sullivan, Monticello
459 Harris Rd, Monticello, NY (Zipcode: 12701)
Business Hours
Fast Eddie's Auto Wreckers Reviews
Leave your comments here!
Need used parts? Submit your parts request for a quote
Improve your sales with us!
More than 1,000,000 monthly visitors
There's a colossal mixture of makes and models for sale, so there's a possibility that you will not locate the second-hand pieces you're looking for in this salvage yard, despite its impressive inventory. Don't worry, we have already thought about that and retrieved other businesses for you in the area.
This listing (which is organized from closest to farthest) contains additional wrecking yards close to the surroundings of Monticello (New York):
1

1. Gildick Auto Wrecksperts

Rock Hill

8.2 miles

This junkyard wants to deliver a very specialized and skilled assistance at very reasonable prices, with an immense diversity of inventory and with the guarantees demanded by its customers. Users have the possibility to meet this wrecking yard in the town of Rock Hill (New York).

2

2. John's Truck Parts

Wurtsboro

18.9 miles

Purchasers can visit the friendly managers of this junk yard using these means: email, tollfree or phone. In case you want to acquire the best quality vehicle spares in the town of Wurtsboro (New York), they are an inescapable election.

3

3. M & R Quickway Service Incorporated

Wurtsboro

18.9 miles

You can avoid wasting a lot of money on the reparation of your loved auto by getting junk spare parts without giving up the necessary warranties in this leading in Wurtsboro vicinity junk yard. More info: This junk yard operational hours info cannot be found, despite this you can check its web.

4

4. Brim Recyclers Incorporated

Route 211, Cuddebackville

20.5 miles

This salvage yard aims to distribute a very specialized and capable service at very reasonable prices, gathering a large depht of catalog and with the guarantees requested by its purchasers. Users can locate this wrecking yard in the city of Cuddebackville (New York). Additional info: This business timetable information cannot be found, however, you have the option to visit its web.

5

5. B.R.I.M. Recyclers, Inc.

23 State Rt 211, Cuddebackville

20.5 miles

If you are in the search for the finest junk parts near the Cuddebackville neighborhood, this junk yard can be a great choice to purchase them at a low price. You have the opportunity to contact them via: email, tollfree and phone. They are open Monday to Saturday.Additionally, you may read 1 opinions left by our visitors.

6

6. Simonson Auto Wrecking

Briscoe Rd, Jeffersonville

25.3 miles

It's easy to avoid wasting hundreds of dollars on the conservation of your beloved automobile by buying second-hand spares without giving up the expected warranties in this popular in Jeffersonville surroundings business. Additional info: This junkyard operational hours info cannot be found yet.

7

7. Woodys Auto Repair

241 Berme Rd, Ellenville

27.2 miles

Are you the owner of an used car or are you trying hard to locate used parts suitable for your automobile? This site suggest to approach this junkyard, since it gathers an extensive supply. This salvage yard opening schedule info cannot be found yet.

8

8. All Indoor Used Autoparts

Shohola

27.7 miles

The business listed here is settled near Shohola (Pennsylvania) and it's delivering the highest performance vehicle parts to its possible buyers in the neighborhood. If you need to inquire a valuation for your junk automobile or ask for a precise junk spare-part, please contact them via tollfree, phone or email.

9

9. Nicks Cycle Shop

Port Jervis

31.2 miles

You can avoid wasting hundreds of dollars on the repairs of your well-liked auto by obtaining junk pieces with guarantee in this popular in Port Jervis vicinity salvage yard.

10

10. Middletown Auto Wreckers

Industrial Place Ext, Middletown

31.9 miles

Neighbors of the Middletown zone can access an enormous catalog of used parts compatible with their automobiles in this wrecking yard. It is possible to get in touch with them using: phone. This junk yard timetable information does not appear in our database, however, you can visit its web.In addition, you may check 1 thoughts in order to know more about this business.