Last update on April 10, 2022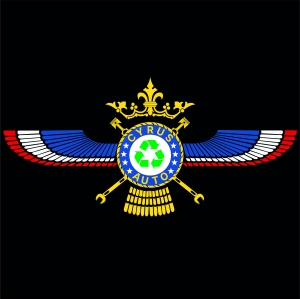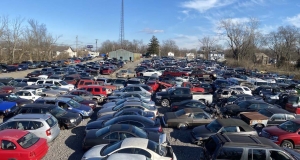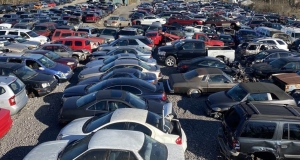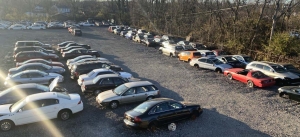 We are committed to delivering outstanding customer service to our customers.
Hundreds of used cars of popular early and late models, both import and domestic and thousands of high-quality, used auto parts available for you. Dozens of best selection of used cars enter to our salvage yard everyday.
You donu2019t need to get yourself dirty, weu2019ll do it all for you.
If youu2019re tired of pouring money into a car or it just sitting there, collecting rust and dust Just give us a call weu2019ll come to you with a clean money and tow it from your location for FREE.
We are here to provide you an outstanding costumer service.
We can help you out all the way down the road with trading your junk cars and give you credit towards your dream car.
We even can give you credit by trading your junk car to get any parts(Engine, transmission, Etc...) that you need for your other cars or your project car.
What they buy and/or sell:
car parts cash for junk car
USA, Ohio, Montgomery, Dayton
5518 W Third St, Dayton, OH (Zipcode: 45417)
Operating Hours
Cyrus Auto Parts Comments
Place here your comments here!
Need used parts? Submit your parts request for a quote
Improve your sales with us!
More than 1,000,000 monthly visitors
We couldn't be the leading junk yard directory online for the U.S. if we didn't offer you some extra elements in order to help you in your search for used spare parts.
Check this listing (which is organized from nearest to farthest) for additional salvage yards in the surroundings of Dayton (Ohio).
1

1. Riverside Auto

561 W. Central Ave., Dayton

You can avoid wasting a lot of money on the conservation of your well-liked automobile by obtaining junk spares without giving up the minimal warranties in this eminent in Dayton vicinity business. This salvage yard opening schedule info cannot be found yet.This salvage yard has been rated 1 times by our visitors.

2

2. Killer Performance

Dayton

Do you own a junk vehicle or are you looking for second hand spare-parts compatible with your automobile? We suggest a visit to this junk yard, since it provides a gargantuan catalog.

3

3. A & B Auto Parts

2715 Olive Rd, Dayton

The junkyard we show here is located near Dayton (Ohio) and it's offering the greatest quality vehicle spares to its eventual customers in the proximity. If you need to request a quote for your used vehicle or ask for a precise junk piece, feel free to contact them via phone.

4

4. A 1 Auto

913 Olive Rd, Dayton

The junkyard listed here is placed close to Dayton (Ohio) and it's providing the best performance vehicle spares to its eventual customers near the proximity. If you need to inquire a valuation for your junk auto or plead for a precise junk spare, you can contact them via phone.

5

5. A -1 Auto

957 Olive Rd, Dayton

Users have the possibility to locate the welcoming owners of this salvage yard by these methods: phone. If you are aimed to buy high quality auto pieces in the town of Dayton (Ohio), they are an ineluctable choice. More information: This junkyard opening hours information is not available yet.

6

6. Auto Disposal Systems Inc. of Dayton

400 Cherokee Dr, Dayton

This business placed close to the city of Dayton (Ohio), distributes a very specialized and competent service to its customers, offering tremendous bargains but with the highest quality and an extensive variety of catalog. More information: This junk yard schedule information cannot be found, despite this you can visit its website.

7

7. Auto Disposal Systems Incorporated

8163 Old Yankee St, Dayton

This salvage yard aims to provide an highly qualified service at great prices, gathering an immense depht of inventory but without giving up the warranties requested by its purchasers. Visitors can meet this junkyard near the city of Dayton (Ohio). This junk yard operational hours information does not appear in our database but you have the possibility to check its website.

8

8. T-N-T Auto Parts

Fairborn, OH, Fairborn

9.8 miles

This salvage yard placed close to the municipality of Fairborn (Ohio), offers a very specialized and competent service to its shoppers, offering surprising offers but without giving up the highest quality and a broad diversity of inventory. The T-N-T Auto Parts is open Monday to Friday.

9

9. Clayton Auto Parts & Wrecking

Clayton

10.5 miles

If you are in the task of looking for the best second-hand pieces near the Clayton vicinity, this salvage yard can be an excellent pick to obtain them at a low price. You can get in touch with them using: email, tollfree and phone. Additionally, you may read 1 thoughts left by other users.

10

10. Mels Auto Parts

7080 Germantown Pike, Miamisburg

10.6 miles

Do you own a decrepit car or are you trying hard to locate cheap pieces for your auto? This site advise you to approach this salvage yard, since it offers an immense catalog. The Mels Auto Parts business hours info is not available, despite this you can see their website.